The Future of Healthcare is Virtual: How Telehealth Technologies are Transforming Care Delivery
Favorite
Telehealth by the Numbers
Adoption of telehealth technologies is growing as healthcare organizations look to lower costs and increase access to care.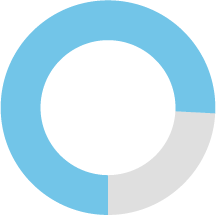 76%
Hospitals have or will be implementing telehealth by 2018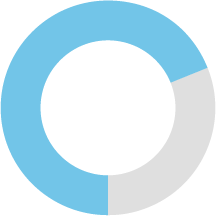 69%
Organizations that plan to expand programs by 2018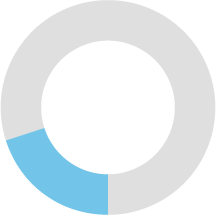 20%
Consumers would switch to a provider that offers telemedicine visits
Of those organizations with telehealth programs in 2016:
Said patient satisfaction is the most important element of program success

Offer urgent care/emergency department services

Offer primary care, internal medicine and pediatrics

Offer psychiatric services

Focus on readmission prevention

Offer chronic condition management/monitoring
48

%
Large employers offering telemedicine
57.7

%
Healthcare organizations with telehealth technologies
Telehealth Helps Healthcare Organizations
Telehealth Defined
Telehealth

Clinical care delivered remotely and virtual tools used for consumer education or to track wellness.

Telemedicine

Refers to clinical care delivered remotely.
Telehealth Services
There are many telehealth services available, each one enables healthcare organizations to improve the quality of care in a different way.
Video conference: A live visit between a patient and a health professional or a consultation between health professionals.
Store and forward: The transmission of digital information (e.g., imaging) to another health professional for a consultation/evaluation.
Remote patient monitoring: The collection and transmission of health and medical data (e.g., blood pressure and glucose test results) to a physician.
Mobile health and education: The information provided to patients via mobile apps and devices.
Telehealth Challenges
Despite its growing popularity, telemedicine must overcome these obstacles to gain widespread adoption.
Regulations

State laws regarding reimbursement rates vary significantly.

Credentialing across state lines is complex

Only 22 states are part of the Interstate Medical Licensure Compact that facilitates the licensure of physicians across state lines.

Funding for program development

Grants are available for rural healthcare programs, but funding a program entirely on grants can be precarious due to government budgets.
Telehealth Success
Here are a few examples of the ways telehealth provides cost savings and improves the quality of care.
Diabetes Management
Remote Inpatient Monitoring
Remote Post-Discharge Monitoring
Virtual Sitters
The University of Mississippi Medical Center's Diabetes Telehealth Network provided real-time remote care to 100 diabetes patients as part of a pilot program.

patients took their medications as directed

patients kept their scheduled telehealth appointments

$339,000

in true healthcare costs saved

Mercy Virtual Care Center provides remote support for intensive-care units, emergency rooms and other programs in 38 smaller hospitals.

decrease in patients' average length of stay

fewer deaths than anticipated

A 90-day transitional telemonitoring services for underserved COPD and heart failure patients who had been discharged from acute care utilization.

reduction in 30-day readmission rates

decrease in 180-day readmission rates

Mission Health's neuroscience staff continuously monitor patients via an infrared camera.

fall rate fell from 4.77 to 3.45 (baseline to implementation)

$250,000

reduction in fall related costs
Key Takeaways
Think differently

Virtual care is a part of the future of healthcare. Identify ways to use it for your benefit by meeting the demands of your existing patients or using it to expand your service area to attract new patients.

Plan differently

Develop innovative care delivery models that will support your organization's efforts to shift care to value-driven growth models.

Act differently

Transform the health of your community by implementing telehealth services that increase patients' access to care and help them better manage their care.
Subscribe
Receive the latest insights and news from Huron's transformation experts.