A Cloud Implementation Roadmap for Healthcare
Contact Us
Contact Us
Project goals, change management; there's a lot you need to consider when implementing the cloud at a hospital.
Planning for cloud implementation at a hospital is an expansive process. To prepare, spend time completing preplanning activities to give you a sense of what must change.
Your institution's roadmap should include a structured framework for managing your resources and timeline. Calendars, preliminary staffing needs (including backfill planning), project goals and any prelaunch activities should also be considered.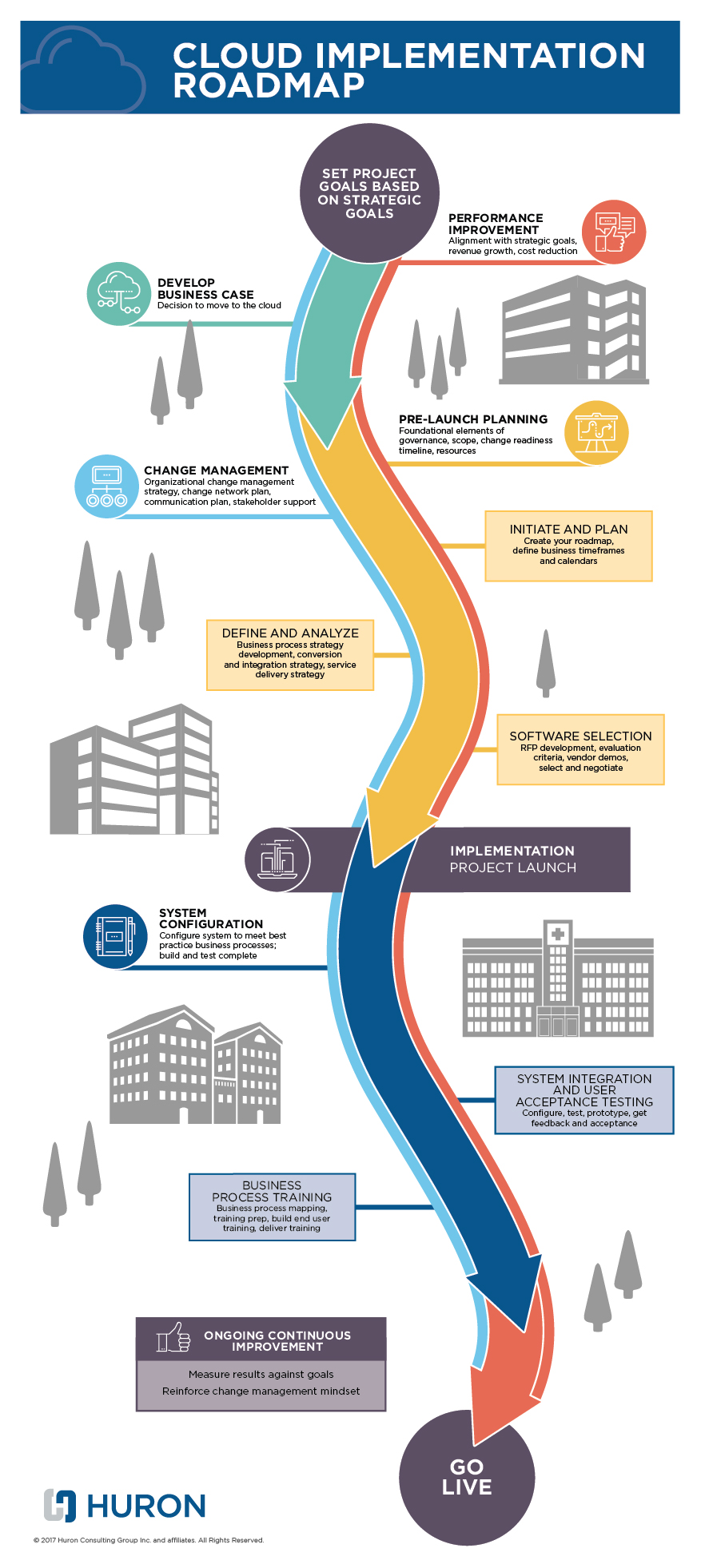 From planning to go live, there's a lot that goes into a successful implementation of cloud technology. Keep the above example in mind when developing your hospital's project roadmap.
Contact Us
Contact Us
Contact Us
A Cloud Implementation Roadmap for Healthcare
Jason Moebius

Managing Director

Industry:

Higher Education | Healthcare