Military & Veterans
Contact Us
Huron is a proud employer of over 45 self-identified Veterans, including former enlisted and commissioned members of the Army, Navy, Air Force, Marine Corps and Cost Guard.
Employee Resource Group
Our Veterans employee resource group, the Veterans iMatter team, is a virtual community created by Huron employees to engage their colleagues in supporting active military and Veterans. The Veterans iMatter team participates in recruiting of Veterans in collaboration with organizations including Military Officers Job Opportunities (MOJO) in addition to offering educational webinars, distributing newsletters and supporting community service work.
Service
Huron employees volunteer and support several organizations that support military men and women through our Huron Helpings Hands programs. These include: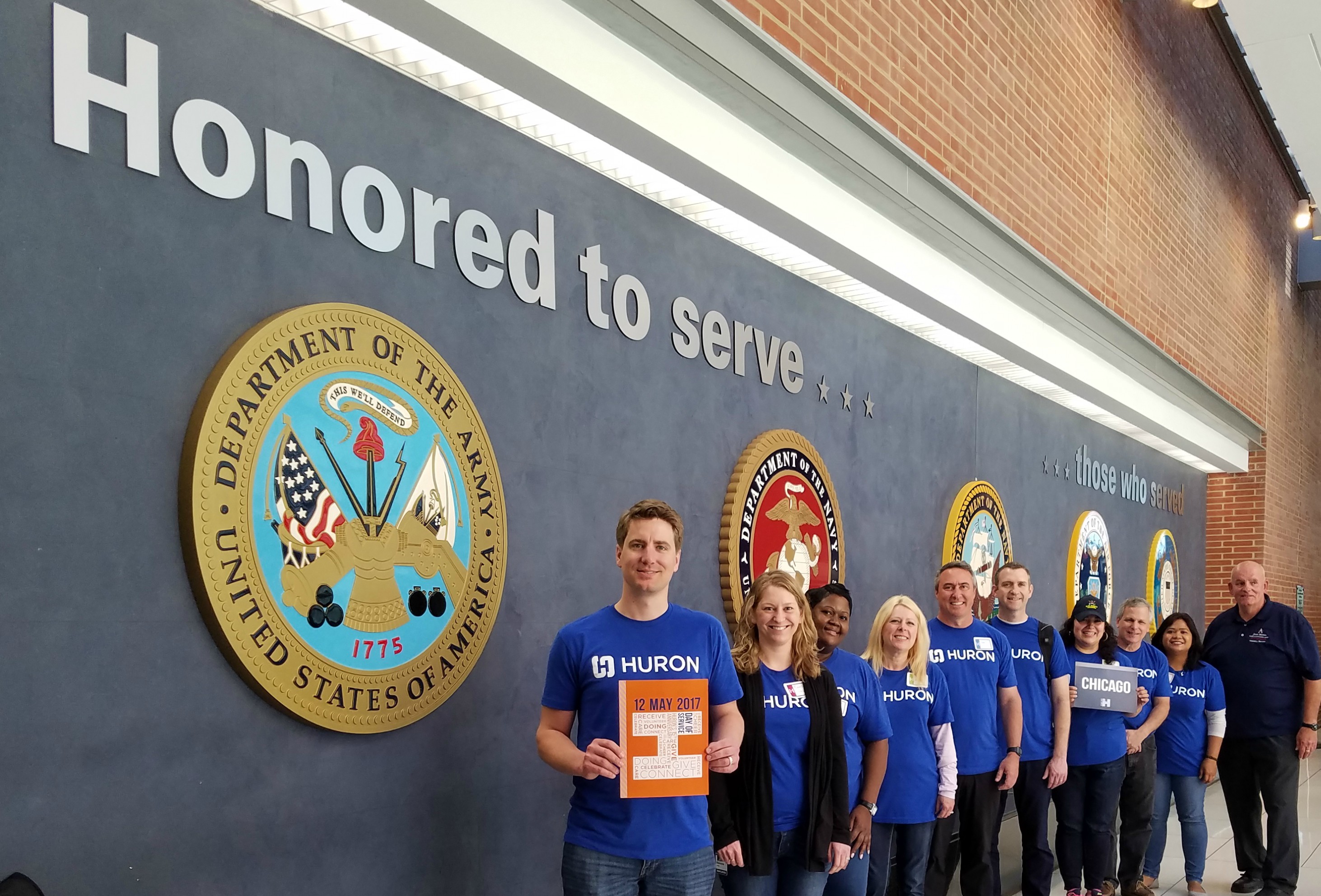 Memorial Day Foundation: Donate and place Memorial Day flowers at Arlington National Cemetery
VA New York Harbor Healthcare System: Assemble bags for female Veterans
Jesse Brown VA Medical Center: Assist the American Red Cross in hosting lunch in their Dine with our Veterans program
Operation Support Our Troops America: Assemble comfort packages for active duty military
National Coalition For Homeless Veterans: Collect items for their annual toiletry drive
Career Opportunities
Your legacy of service continues at Huron.
At Huron, we have the utmost respect and gratitude for all the brave men and women who serve our country. The valuable skills, experience, and leadership gained throughout your military career will let you thrive in our entrepreneurial values-based culture where collaboration, integrity, excellence and passion are at the core of everything we do.
As you consider your next career endeavor in the civilian workforce, consider Huron. Here you will meet new challenges, engage in exciting, impactful work, and find support from a team committed to your success.
Huron is hiring Veterans. Search here and let's get to work...together.