Ten Overlooked Opportunities for Significant Performance Improvement and Cost Savings in Rural and Community-Based Hospitals
Download Now
Contact Us
A look at Huron's performance improvement database reveals untapped opportunities even at high-performing organizations
As market pressures continue to grow, a comprehensive yet granular approach to reducing expenses can make healthcare delivery more efficient, giving organizations the ability to fund new investments and help position them to thrive in the future.
Each year, internal improvement teams save healthcare organizations millions of dollars by streamlining processes and reducing costs. An analysis of the Huron's Performance Improvement Database revealed 10 key areas of significant performance improvement and cost savings opportunities at rural and community hospitals.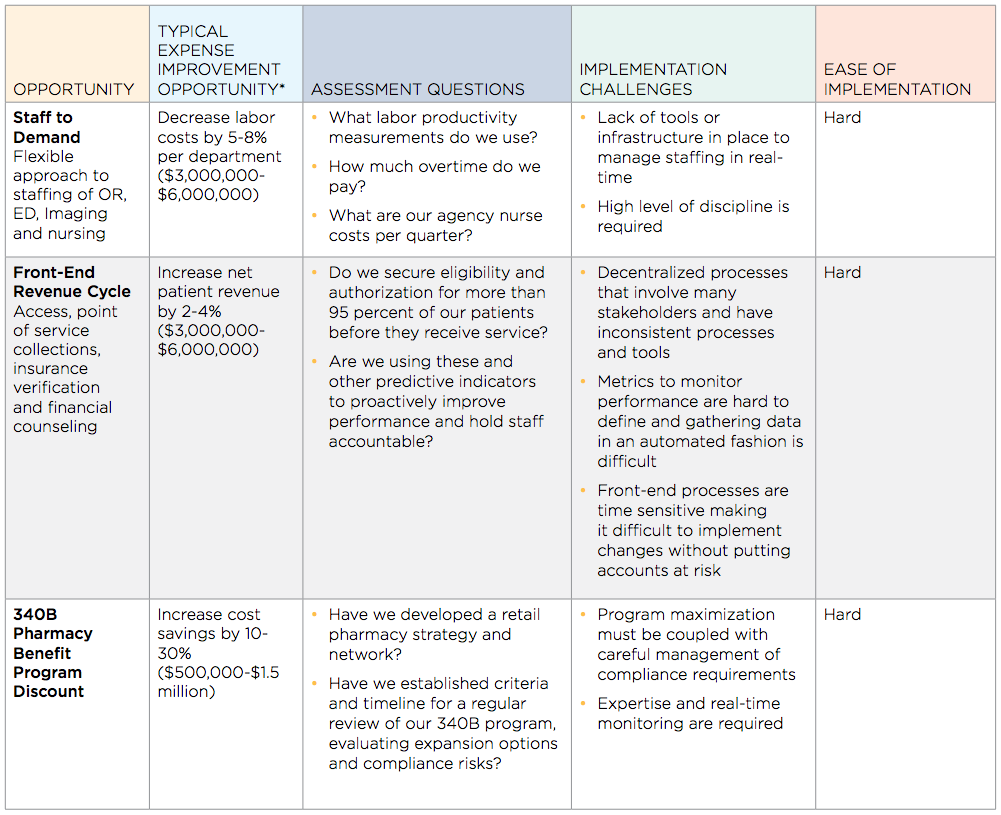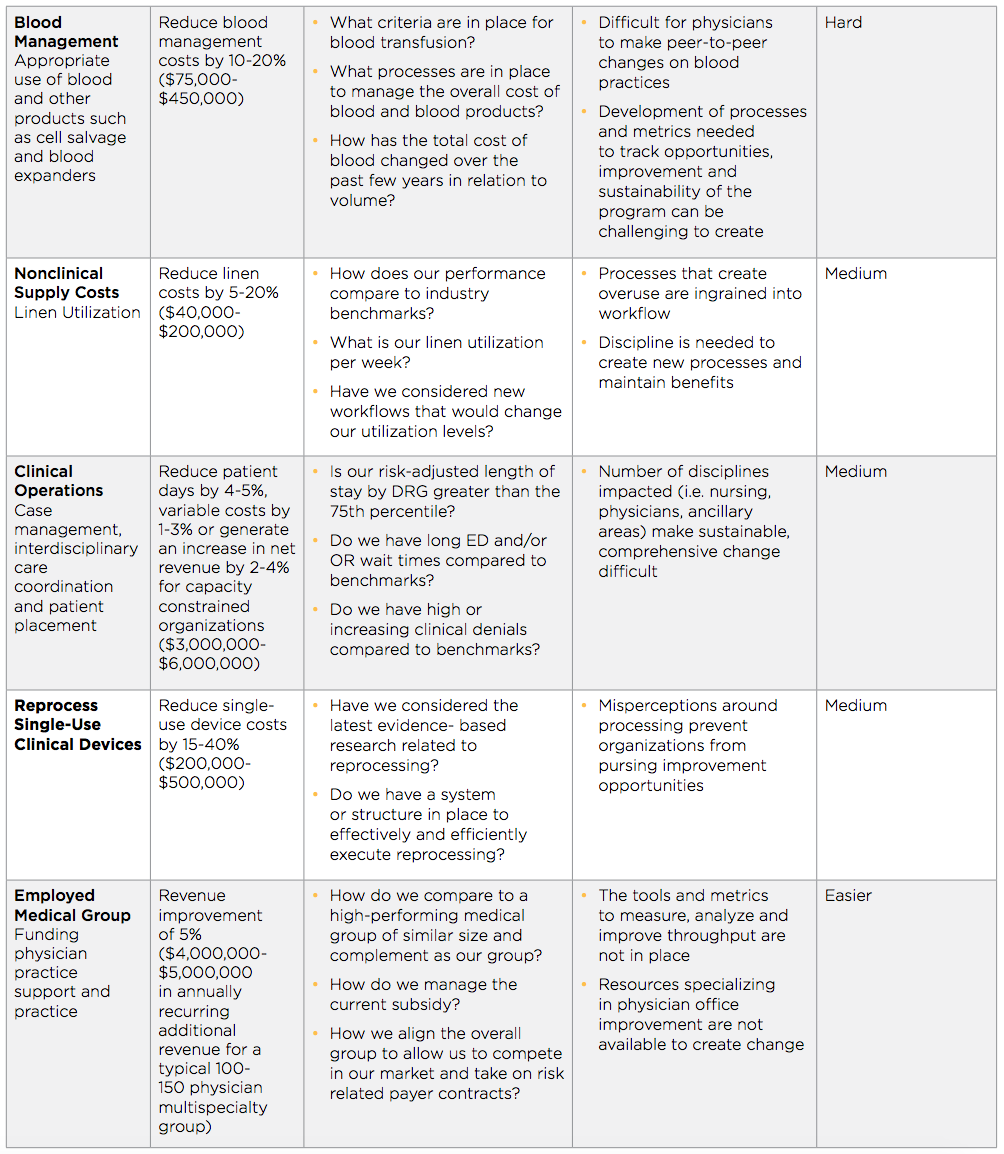 *Dollar figures based on a 175- bed hospital with $150 million net patient revenue
*All figures in this table are estimates based on Huron's Healthcare Performance Improvement Database, which reflects the average performance improvement opportunities for our clients. Actual opportunities for our clients vary based on the unique attributes of each organization. Huron conducts assessments to determine true improvement opportunity for each of our clients.
Download Now
Download Now
Contact Us
Ten Overlooked Opportunities for Significant Performance Improvement and Cost Savings in Rural and Community-Based Hospitals
Skip Lemon

Managing Director

Industry:

Healthcare