3 Keys to Administrative Efficiency in Higher Ed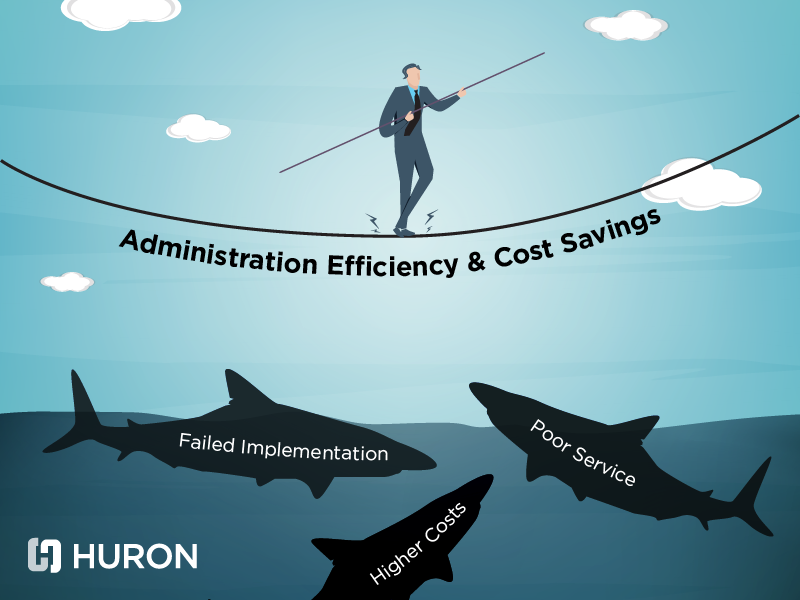 As universities struggle with budget cuts and rising costs, forward thinkers look inward to reorganize staff to produce more effective and efficient work - but at what cost? Here are three key questions as you begin the journey toward administrative efficiency in higher education:
1. Why am I taking this on? Successful universities redesign administrative services with a "true north" to drive change. Identify the problem that you are trying to solve: Cost reduction? Better service? This will define the model you develop, engagement strategies, communications and success metrics.
2. What do faculty and Principal Investigators (PIs) think? Faculty and researchers are core to the mission of the universities. While changes may impact how faculty access services, the potential impact to research, teaching, clinical care and how service mission of the university must be understood. Faculty and PIs must be engaged to surface concerns and help develop risk mitigation strategies.
3. How will success be measured? Define core metrics to measure success, and then work backward from those metrics to define the plan, people and process to achieve that success. Successful administrative change efforts underpin the vision with metrics that consider both efficiency and effectiveness.
With insight from our work with more than 500 higher education institutions, Huron is focused on developing best practices and a tailored solution that is right for your university. Our understanding of the functions supporting your mission enable us to partner with your team from assessment through implementation to drive transformational change that matters.
Contact Us