5 Ways to Engage Healthcare Leadership in Your Research
Leah Guidry
Download Infographic
Contact Us
Generally speaking, institutional and healthcare leaders have their eye on the bottom line and planning for the future.
When seeking funding and support of specific research initiatives, therefore, engaging and communicating your project's ROI with decision-makers becomes an essential step in financing university-based research.
Here are five practical ways to do just that.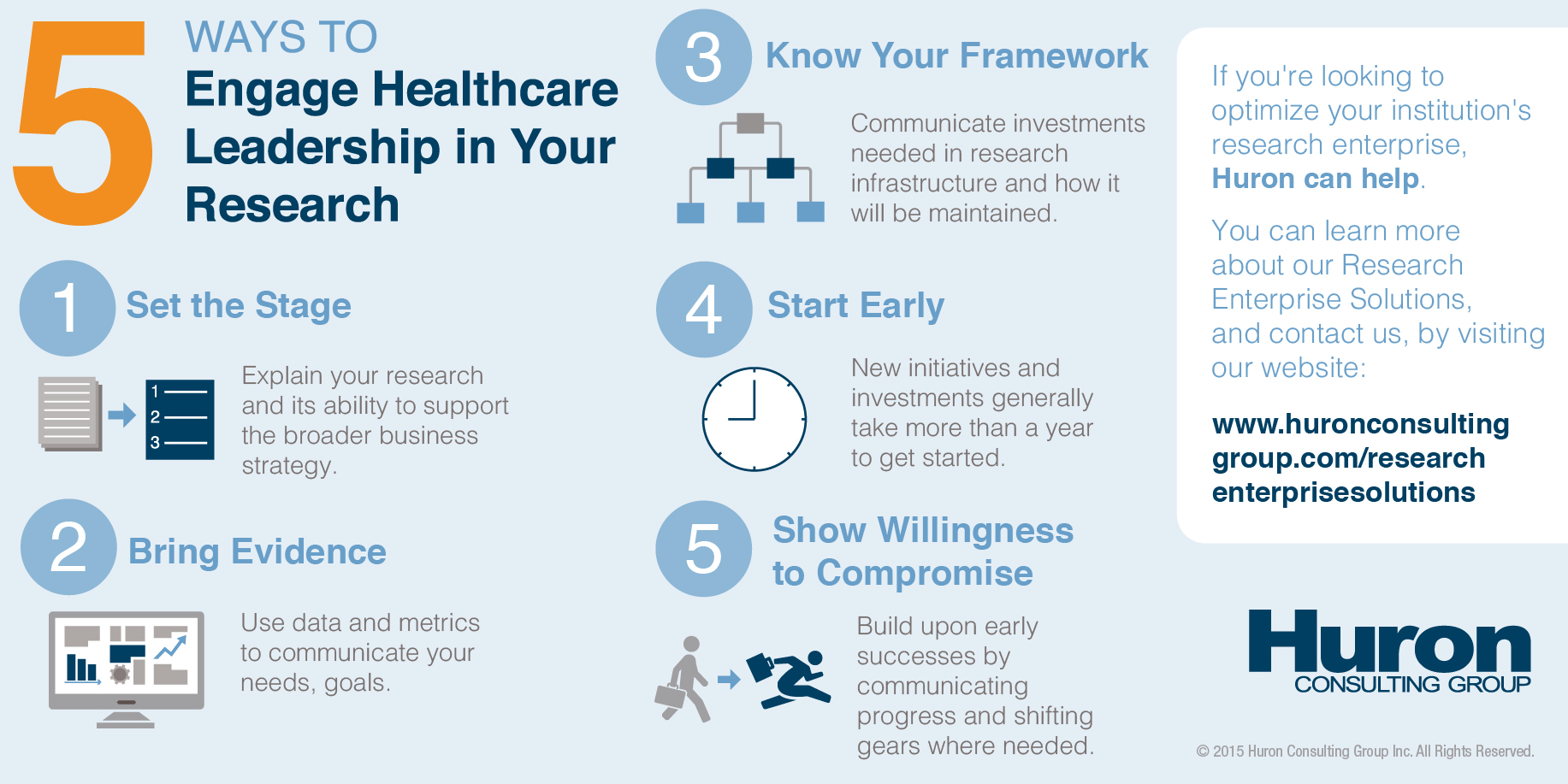 Download Infographic
Download Infographic
Contact Us
5 Ways to Engage Healthcare Leadership in Your Research
Leah Guidry

Managing Director

Industry:

Higher Education | Healthcare | Life Sciences