Analytics With the Cloud or On Premise?
Data analytics are a powerful tool. For example, using analytics, you can centralize all your institution's data to help calculate things like the cost versus benefits of a program.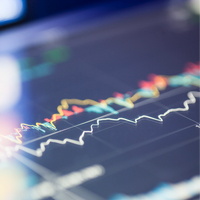 Data on staff, space, tuition, endowments and grant revenue can be tied together to determine profitability. Once you know whether a program is profitable or not and what's driving that profitability, you can make choices about which programs to reduce, eliminate or expand.
In looking to the future, should you move your institution's analytics to the cloud or keep the software on premise? Huron along with our clients, Florida State University (FSU) and the University of Wyoming (UW), offered two sessions at HEUG Alliance 2017 to discuss how each institution chose to deploy their analytics. Some things they considered in making their decisions included:
Were they looking to buy or build?
Did they have developers on staff?
Was their system highly customized?
Were they planning to move to the cloud with other applications?
These sessions provide the tools you need to decide what makes the most sense for your organization. Download our presentation materials for:
The Path Forward with FSU — Oracle BI Apps or PeopleSoft EPM?
How to Leverage Oracle's BI Apps in the Cloud with a Non-Oracle Student Information System with UW
Learn More