Lessons Learned From Huron Research Suite Implementation
What are best practices for implementing comprehensive compliance applications?
Organizational resistance to change can lead to an unsuccessful software implementation. However, leading institutions such as the University of Washington (UW) are now leveraging proactive project management and rapid onboarding strategies to create a culture that embraces change. The result? A more successful implementation.
Discover the lessons UW learned from a Huron Research Suite (formerly Click) implementation: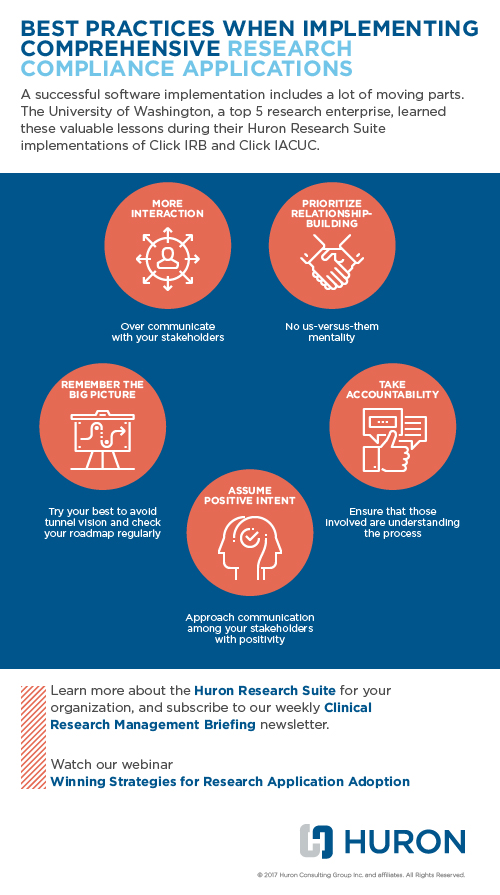 Huron Research Suite is a comprehensive solution to facilitate communication, relieve administrative burden and free up time for what matters most: your research mission.
Download Now
Lessons Learned From Huron Research Suite Implementation
Gary Whitney

Managing Director

Industry:

Higher Education | Healthcare | Life Sciences | Manufacturing