The National Average for Time Spent on Research Administration Tasks
In 2005, a Federal Demonstration Partnership (FDP) survey found that principal investigators (PIs) of federally sponsored research projects spend, on average, 42 percent of their time on associated administrative tasks. These findings were confirmed by the same 2012 survey, despite collective federal reform efforts.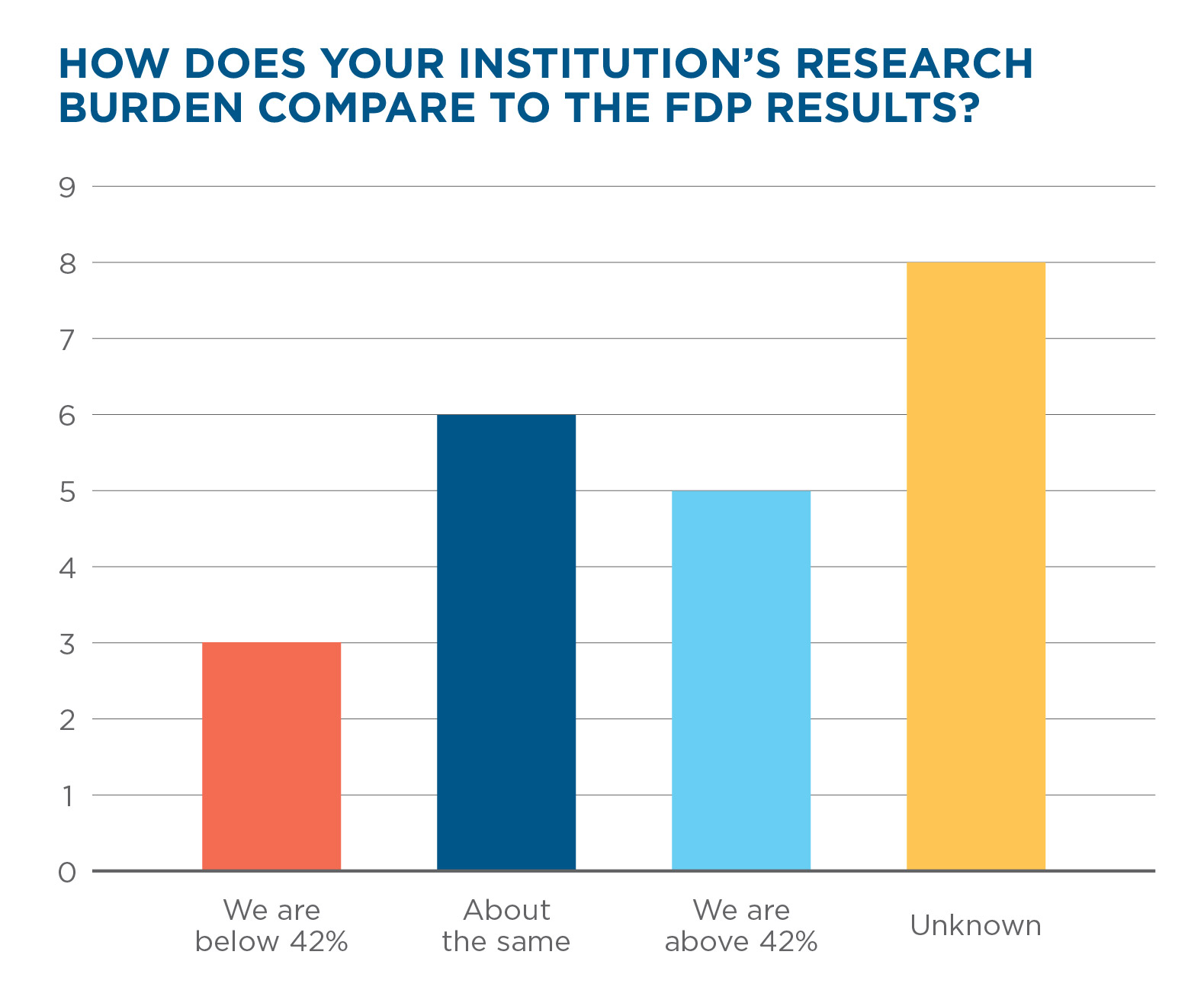 A recent Huron survey of those who manage the business of research in higher education confirmed the FDP's findings. When asked whether or not their institution's research burden compared to the FDP results, nearly half of respondents, 49 percent, indicated that their research burden was at or above 42 percent.
How do you compare to the national average for time spent on research administration tasks? Watch our recent webinar on strategies for reducing research administrative burden.
Download Now
The National Average for Time Spent on Research Administration Tasks
Gary Whitney

Managing Director

Industry:

Higher Education | Healthcare | Life Sciences | Manufacturing