Prepare for the Cloud: New Rules for Selecting Your ERP
Jason Moebius
Contact Us
Contact Us
The old way of selecting an ERP System is no longer relevant
Just as a cloud transformation requires changing the way your institution does business, identifying the right cloud platform requires changing the way your institution selects technology.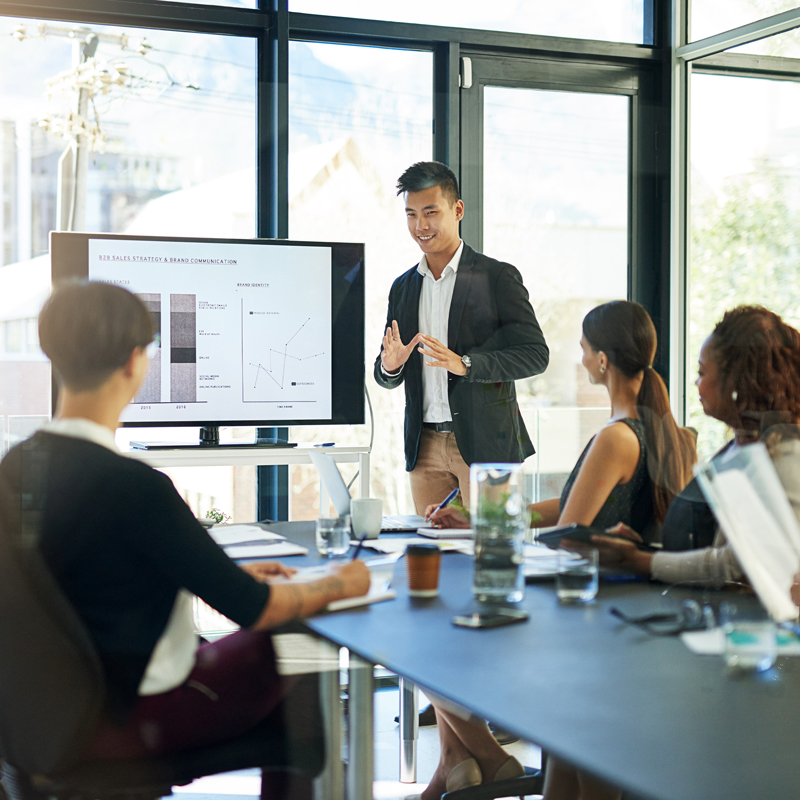 In the past, when institutions selected on-premise systems and applications, they defined requirements and then underwent a very detailed, tactical selection process. It wasn't unusual for a selection team to spend months evaluating thousands of different requirements to compare the capabilities of competing applications. This approach was necessitated by the intractable nature of on-premise systems whose protracted upgrade cycles made it unlikely new features would be added for multiple years.
The cloud has dramatically altered that model. In a cloud-based environment, features and functions are updated continuously and deployed multiple times a year. This continuous improvement drives a new focus, away from detailed feature/function bake-offs to more strategic evaluation criteria. If your institution applies the old technology selection model to cloud systems, chances are good that the version you go live will be substantially different from the one you spent weeks vetting.
So, is it even possible to evaluate a system that's constantly changing? The answer is yes. But the paradigm has shifted.
In the new selection model, it is necessary to accept the basic functionality of the new cloud-based ERPs as a given. For example, does the team really need to see a basic AP voucher or GL Journal scenario? New cloud-based systems are in active, daily use across many industries, including higher education and healthcare. It has become a matter of course that they will provide the full complement of necessary features and functions for mission-based organizations.
"It is more important to assess if these systems can meet the specific and sometimes unique business needs of your institution."
Instead of evaluating basic functionality and common use cases, it is more important to assess if these systems can meet the specific and sometimes unique business needs of your institution, now and into the future. A vital early step is to bring together all of your stakeholders and develop a list of 10-15 specific business processes that are critical to your institution. For example, in the old model, you might ask each vendor how they run payroll. In the new world, you should ask how critical roles on your campus — such as union staff, student employees and faculty — are paid and how the payroll cost transfers are processed and properly reflected in the financial system.
Evaluating critical and institution-specific business processes enables you to make sure that the cloud vendor can meet your needs. It also has the added benefit of kick-starting the change management process, as stakeholders can see how processes that are essential to their jobs will work in this new environment.
In addition to key processes, it's also important to evaluate your relationship with the software vendor, because the cloud has changed this dynamic dramatically.
Traditionally, clients would purchase a license, download software and be off and running on their own. Rather than a solo flight, however, the new paradigm renders the entire process a team sport, with participants committed to each other and their collective success.
Read More on How to Prepare for the Cloud:
With the cloud, vendor and client are mutually dependent. It's important for your team to understand how cloud vendors will support them now and in the future. As a prospective client, you'll want to know who on the vendor team will be responsible for your success. Will a client success manager be assigned? How can you be an important part of their community? How can you influence releases? The vendor whose system you select will become a key member of your team. Will it be a suitable cultural fit?
It's equally important to understand the product roadmap and the vendor's history in delivering promised features and functions. Is the vendor invested in your industry and your organization? If their product doesn't completely meet the needs of your institution, will they plan future enhancements to meet your particular needs? And do they have a history of delivering on-time?
There are many questions to be asked when evaluating ERP cloud systems and providers. With so much riding on such a significant investment, the answers can mean the difference between success and failure.
At Huron, we understand that the process of selecting a cloud-based ERP system will create a services partnership that will be active, vital and tightly knit from the outset — and for years to come. That's why it's so important to choose wisely.
Contact Us
Contact Us
Contact Us
Prepare for the Cloud: New Rules for Selecting Your ERP
Jason Moebius

Managing Director

Industry:

Higher Education | Healthcare