Ready for Shared Services? Prove It
Matt Fiorino
Contact Us
Contact Us
A proof of concept will let you know if you're ready for shared services.
Your institution has planned a detailed framework, evaluated available options, and designed a solution and the anticipated outcomes. It's time to implement shared services — the question is, are you ready for change? Conducting a proof of concept (POC) can help bridge the gap.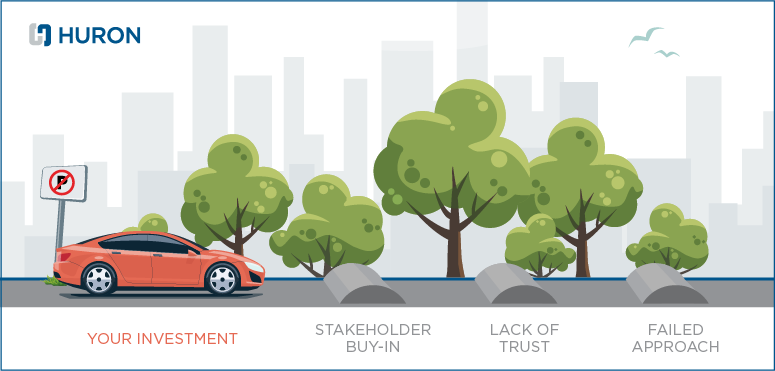 Upon implementation, your return on investment must begin to quickly meet the needs of your stakeholders. The POC delivers the only opportunity to test and modify your approach to implementation (whether technology, or other), as well as a key opportunity for stakeholders to become directly involved. Here are three strategic change management benefits that the POC can provide:
Communicate Shared Progress: Many campus leaders have put a lot of time and effort into selecting a model to improve operational efficiency. Unfortunately, this may not immediately be a shared vision, especially for those outside of the decision making realm. Providing project communications to campus stakeholders during the POC, and following up with regular updates, can begin to foster a shared vision and investment in the project.
Hold Yourself Accountable: Opening your project to a broader set of stakeholders during the POC is almost certain to bring on critical feedback and intense external pressure. Embrace this. By standing behind the decision, but allowing clear lines of communications in the process, institutional goodwill is instilled for those inevitable speedbumps that will come as part of every implementation
Take a Test Drive: In the safer world of the POC, poke, prod and examine your designed approach. By starting with a small piece of a much larger effort, you provide yourself with the ability to test from end-to-end for a sample size of the work (e.g., new business processes) without worrying about derailing your entire timeline. After all, you wouldn't buy a new car without taking it for a spin first.
Driving transformational change matters. Our understanding of the functions supporting your mission enables us to partner with your team from assessment through implementation. With insight from our work with more than 500 higher education institutions, Huron is focused on developing best practices and a tailored solution that is right for your university.
Contact Us