How Shared Services Impacts Student Experience
Jeff Leinbach
Contact Us
Contact Us
Shared services can improve student enrollment and retention.
When the topic of shared services is discussed, it's often viewed through the lens of the administrative staff who will experience significant change or the academic faculty who may be skeptical and fear a disruption to their current service level. The impact that shared services can have on another critical institutional stakeholder — the students — is commonly overlooked.
The effect on students is far-reaching. Today's college students have been raised in the digital age and have come to expect a seamless customer experience. The services students receive (or do not receive) and the quality of those services impact their perception of an institution, which can affect a prospective student's decision to attend, the chance of degree completion and the likelihood of supporting the institution as alumni.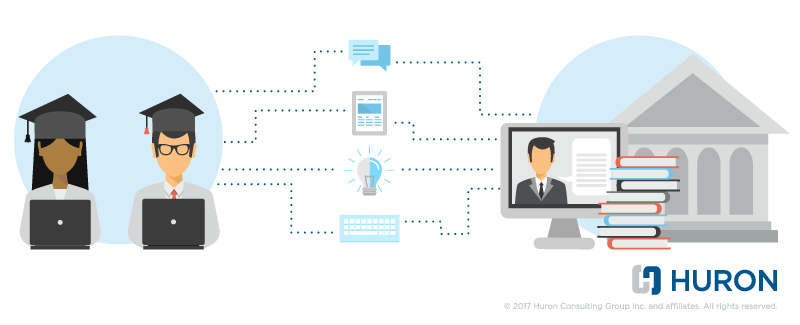 How can shared services help? If done correctly, a successful implementation can help an institution provide students with high-level administrative service quality. A successful implementation will align administrative activity to ensure delivery by expert staff and will integrate information systems and reduce barriers to service by opening communication lines across previously siloed departments.
Shared services, though often unpopular, can be extremely effective when thoughtfully planned and correctly implemented. This isn't easy, and it involves a significant transformation of people, processes and technology. In the end, the benefits are far-reaching, impacting faculty, staff and students alike. While the benefits to faculty and staff may be clear and present, shared services can be a critical component in the institution's ability to attract and retain students.
Contact Us