Transforming Higher Ed With Cloud Technology
Contact Us
Contact Us
Join Huron and EdTech Times for a Weekly Podcast Series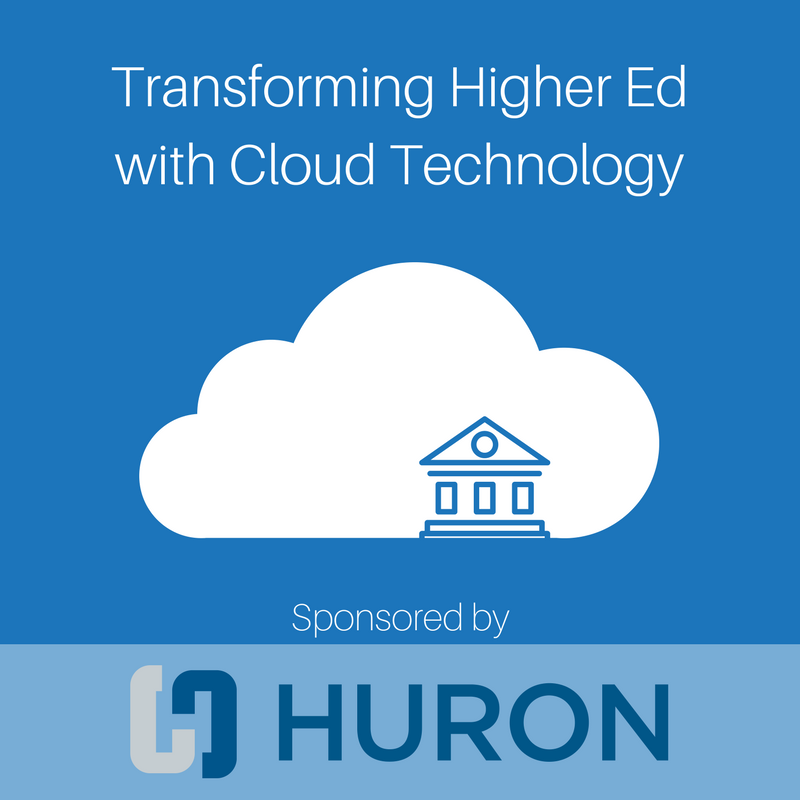 When you move your institution's ERP and student system to the cloud, you want to make all the right moves. Fortunately, many esteemed institutions have successfully completed their cloud transformation and can share firsthand insights, wisdom and proof points to help you successfully complete yours.
Join us every week to hear from:
Higher education leaders who have benefited from successfully transforming their institutions to the cloud.
Technology leaders from Oracle, Salesforce and Workday who have helped institutions transform and become more student focused.
Huron industry experts who specialize in cloud transformation for higher education and have helped numerous institutions successfully complete their transformation.
Listen to available podcasts and tune in every week for new installments.
Contact Us
Contact Us
Contact Us
Transforming Higher Ed With Cloud Technology
Joy Walton

Managing Director

Industry:

Higher Education | Healthcare | Technology Media and Telecommunications

Ted Simpson

Managing Director

Industry:

Higher Education