Orphan Drug Pricing Strategies
Contact Us
Contact Us
As the pharmaceutical blockbuster model has started to wane, development in rarer diseases has become increasingly attractive. Investment in such rare diseases has become a topic of considerable scrutiny recently with prominent periodicals calling the Industry to task for perceived price gouging on the backs of often severely ill patient populations with no therapeutic alternative. The broader economic environment and the associated increasingly intense debate over healthcare reform in all major markets ensures that scrutiny is going to be paid to these diseases in much the same manner as larger, primary care type market segments. This is in fact both good and bad news:
Payors will "manage" these markets as they do others – fundamentally payors will manage based on value. Big Pharma or Small Biotech is not a relevant consideration for a Medical Director. As much as he or she might believe in he "mission" of a rare disease focused biotech with patient association backing, this isn't part of their evaluative consideration set.
Thus
There is no unique risk inherent in these market segments from any other that comprises the business of Pharma and Biotech.
FG payor research suggests a fairly rational framework emerging amongst forward thinking medical directors, not surprisingly focused on value, although the apparent trend line becomes muddier with some recent launches (note: product names removed to protect client identities):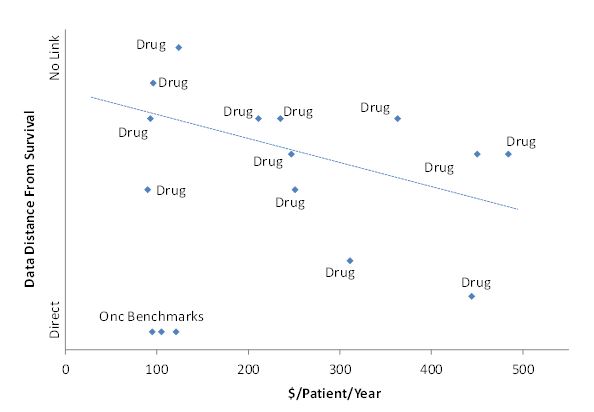 Anticipated payor responses may vary depending on level of risk that preceding analysis suggests -- from formulary exclusion, to forced price reduction, to strict utilization management
Response may vary by geography as well, with EU holding more power to exclude from formulary and negotiate lower prices
In response, companies must focus heavily on developing (or targeting) products that demonstrate value in indications without reasonable existing alternatives
When forecasting, reduced price growth expectations (and none in EU) are appropriate, and companies should ensure that price is not out of line with demonstrated value
We can envision certain actions aligning with specific risk categories as implied in the framework above: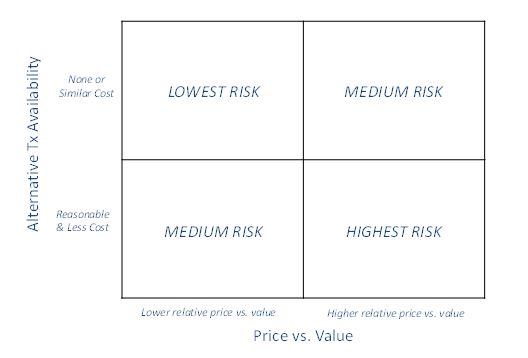 Payor management strategies will likely vary by geography as well. Formulary exclusion could happen on a plan-by-plan basis in the US, but is unlikely to be universal, unlike in EU countries where a drug can simply be made unavailable. Similarly, forced price reduction can be applied in an entire market, but may occur sporadically across US plans. Pay for performance logistics are difficult in any market, but any broad application would occur in the EU. Conversely, setting up strict prior authorization and step edits is an approach that US payors are much more familiar with and adept at managing. Ultimately, multiple options are available, but if summarizing the difference between the EU and US, one might suggest:
European perspective "there is a value associated with this drug working, so let us adhere to that value"
American perspective "if the drug works, I have to pay for it…so let us define tightly where the drug works"
With scrutiny increasing, and these potential means of implementing restrictions on the historical "free rein" enjoyed by ultra-orphan drug pricing, companies must prepare to respond strategically. Companies must ultimately demonstrate a drug's value is in line with the many life-changing ultra-orphan breakthroughs that have achieved market success in the past.
Contact Us