Elevate the Student Experience With Data and Technology
At each step along the student journey, data and technology play a key role in a higher education institution's ability to deliver on its value proposition. Ample time and research have gone into personalizing classroom learning, but less has been invested in deploying similar technologies for other aspects of collegiate life.
The findings of Huron's recent Graduate Survey Report show that there is room for improvement when it comes to creating desirable student-centric experiences. Institutions that move quickly to apply data-driven insights at all points in the student journey will differentiate themselves at a time of escalating competition for strong students.

The Student Journey
College Readiness
With a rapidly diversifying "funnel" of prospective students, it is critical for institutions to intentionally prepare each individual for the realities of college life.
of recent graduates believe their educational experience was worth the investment.
of first-year students say they considered leaving their institution due to finances.
Solution
These data points reveal a gap between students' perceptions of the value of their education and what it cost them. Robust financial aid offerings and guided planning, customized to each student's unique situation and enabled by customer resource management (CRM) technologies, can ensure all students are set up for success.
Campus Connection
Trends in other industries point to personalization as a key element of satisfaction. As healthcare, retail and other sectors have done, higher education institutions must continue to move beyond a "one-size-fits-all" mentality to help students find their tribes.
of graduates say they felt a sense of belonging at their alma mater.
Graduates are
as likely to be satisfied if they felt a sense of belonging at their institution.
Solution
Understanding that a sense of belonging increases student satisfaction, forwardthinking institutions will leverage a dynamic outreach strategy that includes social media, as well as chatbots and texting initiatives, that encourages and facilitates student acclimation into campus life. The same technology can also be used to measure the effectiveness of each campaign, providing actionable data to help leaders course-correct, as needed.
Faculty and Adviser Relationships
Faculty and staff are often identified as the most critical factors in student success. With budgets shrinking, institutions must look beyond adding employees to facilitate meaningful student-adviser interactions via available technologies.
of recent graduates say faculty members helped them achieve their educational goals.
of recent graduates say academic advisers were a leading contributor to achieving their goals.
Solution
Centralize student data and make customizable, user-friendly reports easily accessible to faculty advisers, freeing them to spend more time building strong mentoring relationships and less time piecing together information.
Career Preparedness
Developing the skills and knowledge required to achieve their career goals is one of students' top objectives for their college experience. Thus, it is incumbent upon higher education institutions to invest in the long-term employability and success of their alumni.
feel they received valuable career advice and guidance from their institution.
of respondents say they got a job with university help.
of graduates feel they were well prepared for employment in their field of interest.
Solution
To enable meaningful connections, consider creating an interactive database that crosswalks current student's interests and objectives with those of successful alumni, advisers and faculty.
Alumni Relations
Engaging alumni has long been a priority for higher education institutions. However, the majority of graduates do not stay plugged in after graduation.
of graduates are satisfied with their alumni experience.
of graduates expect to stay involved as alumni.
Solution
Effectively deploy and manage a centralized CRM tool to keep track of alumni preferences and ensure high-quality, personalized outreach.
To ensure the long-term sustainability of your student success efforts, ensure systems and processes are integrated across the institution. When all areas and functions are using the same data and technology to deliver exceptional, tailored experiences, students will benefit from seamless support.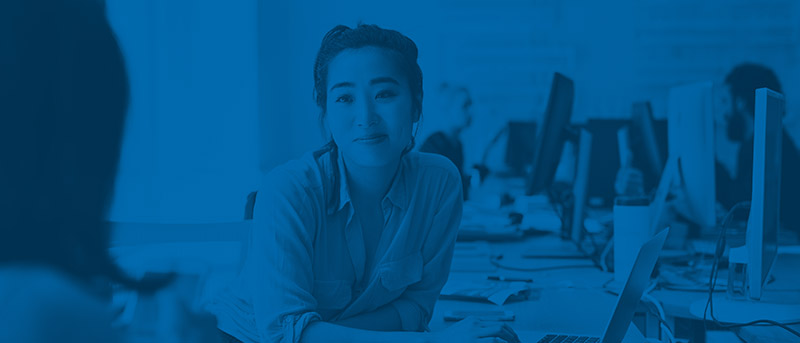 ;