About Huron
Huron is a global professional services firm that collaborates with clients to put possible into practice by creating sound strategies, optimizing operations, accelerating digital transformation, and empowering businesses and their people to own their future. By embracing diverse perspectives, encouraging new ideas, and challenging the status quo, we create sustainable results for the organizations we serve.
The Huron Difference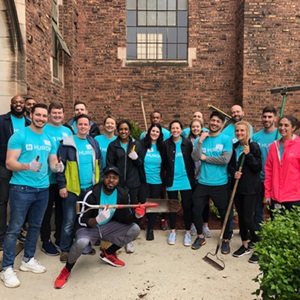 Our people and values-driven culture set us apart. Our diverse team of experts come from the industries we serve and understand the complexities of your business. Combined with our strategic, operational, technical and cultural expertise, we collaborate across our businesses to help you imagine the future and transform for tomorrow.
Own Your Future
In today's competitive landscape, organizations are under immense pressure to rethink their business models, lower costs and reduce risk. At the same time, they are having to navigate emerging technologies and create personalized, consumer-centric experiences. To remain competitive in the future, organizations must innovate, ideate and engage their people and consumers in new ways to drive value. As your strategic partner, our teams meet you wherever you are on your transformation journey to develop strategies and innovative solutions, align your workforce with your organizational objectives, leverage technologies and improve operational efficiencies, enabling you to build a strong foundation for sustainable growth.
Together, we help you navigate constant disruption, seize new growth opportunities and enable the continuous transformative change you need to own your future.