Huron Financial Service Industry experts explore some of the methods and reasons that Financial Services organizations develop Balance Sheet Plans and Forecasts. We discuss opportunities that exist to enhance, integrate, and evolve the information to meet various reporting needs, capabilities and expectations as the organization grows and matures.
Hear about a few real-world examples from organizations that have successfully 'integrated' their planning efforts – providing live demonstrations of both simple and complex solutions. This includes a review of the needs and integration opportunities between Budgeting, Forecasting, Treasury's ALM modeling, Strategic Planning, and 'stress testing' capabilities (e.g., CCAR/DFAST, liquidity and capital adequacy.)
Finally, we share some experiences, challenges and 'lessons learned' we've gathered over the years, to help those of you considering similar efforts in the future to enhance your organization's Balance Sheet Planning capabilities.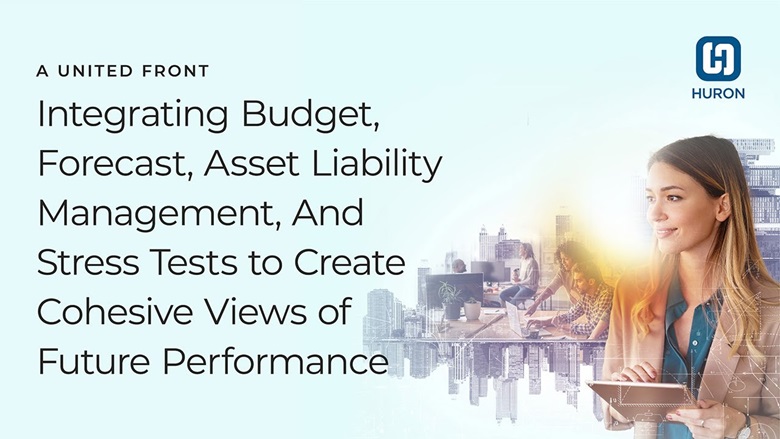 About the Speakers
Dick Coulter, Director, Planning & Forecasting
Dick has over 25 years of hands-on experience at Bank One, SunTrust, and Key Bank and eight years consulting with large financial services organizations, Dick is a senior performance management leader with extensive first hand experience both in leading new initiatives and managing banking operations. His expertise includes planning & forecasting, performance management, process analysis & design, risk management, and process management.