Education Performance Analytics
Accelerate your institution along the analytics journey with Huron's cloud suite of performance analytics products.
Featured Insights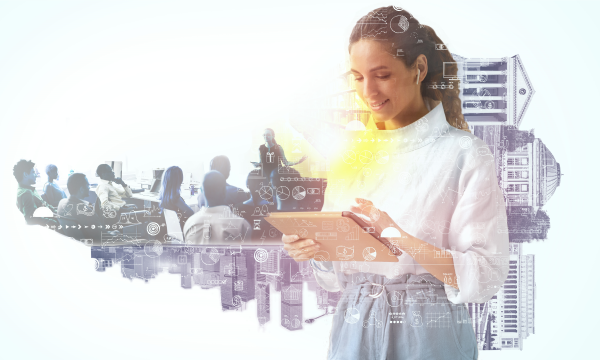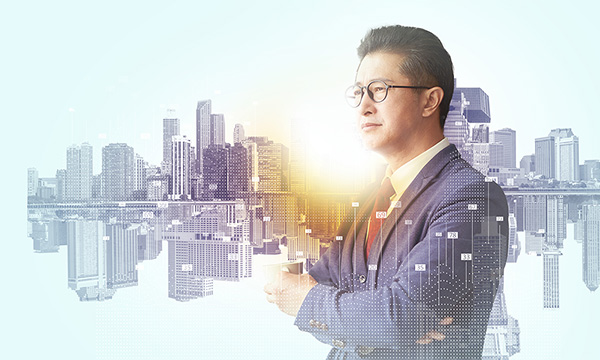 How We Can Help

Overview

Overview

Higher education performance analytics is a cloud-based suite of analytics products that powers the performance of colleges and universities. This suite of products embodies descriptive and predictive analytic and benchmarking capabilities that accelerates our clients along their analytics journey.

In addition to our broad suite of standard analytics products we offer, the higher education performance analytics team has the development and domain expertise to develop analytics solutions that provide insights into an array of operational areas. These include human resources (HR) compensation and benefits, intercollegiate athletics, facilities and space management, IT cost and service delivery, alumni and donor engagement and giving, and other higher education operational areas.

Academic Portfolio Performance

Academic Portfolio Performance

Creating a robust model with integrated datasets that link curriculum, resource allocation, revenue generation, and expenses helps leadership make more informed strategic and fiscal decisions. Huron's academic portfolio performance solution helps leadership recruit and retain high-performing faculty more effectively, as well as manage the academic portfolio more strategically. With this tool, leaders can visualize an array of factors to help make informed decisions on improving costs and aligning the program mix, all while delivering on mission priorities.

Student Lifecycle Insights

Student Lifecycle Insights

Gain quick insight into your full student enrollment cycle — from application and acceptance through graduation and beyond — to understand strengths and weaknesses in your undergraduate admissions funnel, enrollment trends over time, the impact of financial aid on matriculation, and factors that influence retention and graduation rates. With less time spent manually pulling information, and with clean, dynamic data in hand, leaders can make informed decisions that drive student success more easily.

Research Portfolio and Productivity

Research Portfolio and Productivity

The research portfolio and productivity tool is a benchmarking solution that enables college and university leaders to compare their research enterprise with other similarly complex institutions. Leaders can gauge their performance and improve their research operations with comparable data on research volume, organization and staffing, training and experience, research administration technology, and the pre-award through post-award process.

Workforce Lifecycle Analytics

Workforce Lifecycle Analytics

Transforming data into usable information from multiple, disparate systems can be a time-consuming and complex undertaking. Our workforce lifecycle analytics product provides HR and other leaders with a single source of truth for insights into talent acquisition, workforce diversity and inclusion performance goals, talent management, and personnel financial investment.

Workforce Activity Analysis

Workforce Activity Analysis

Huron's workforce activity analysis product is a high-quality, proprietary dashboard used to visualize real-time data and insights at all personnel levels of the organization.

The product, developed as part of Huron's administrative activity study, provides access to analyses and insights that answer questions regarding personnel investment by role types, full-time equivalent (FTE) and headcount distribution and alignment, and role portfolios and relative performance. The dynamic tool allows university leaders to understand investment levels and operating metrics within a single function or at a specific college, department or unit level.

Institutional Financial Performance

Institutional Financial Performance

Huron's institutional financial performance product is a benchmarking solution that enables leaders to compare a broad array of standardized financial performance metrics and ratios against a variety of peer sets over desired time frames. This tool enables leaders to spot trends quickly and diagnose both financial performance issues and areas of strength to better manage the strategic financial assets of the institution.

Procurement and Spend Management

Procurement and Spend Management

Financial leaders, including procurement and department managers, can more effectively and transparently manage the supply chain for their institution by having a clearer picture of the data and trends for internal spend profiles, strategic sourcing, and emerging cost patterns. The advantages of having greater insights into nonlabor spend areas like technology; maintenance, repair and operations (MRO) consumables; medical or office supplies; travel expenditures; consulting or purchase services; and other nonlabor expenditures include the use of reliable, consistent and standardized data to answer spend questions. This product also allows for the ability to track high-spend categories, contract compliance metrics, preferred payment method utilization, key vendors in a variety of categories, and other critical areas important to managing a supply chain.

Benchmarking

Benchmarking

Huron's higher education performance analytics offers a broad array of benchmarking capabilities in a variety of higher education performance areas, including academics, research, student lifecycle, finance, and business operations. We work to determine the right performance indicators to compare against a peer set, creating meaningful insights that institutional leaders can use in strategic decision making.