Contact Us
Ignite Your Transformation With Technology

As a leading global Oracle partner, Huron collaborates with your organization to create custom solutions that fit your unique needs and enable the transformative change your organization requires to own your future.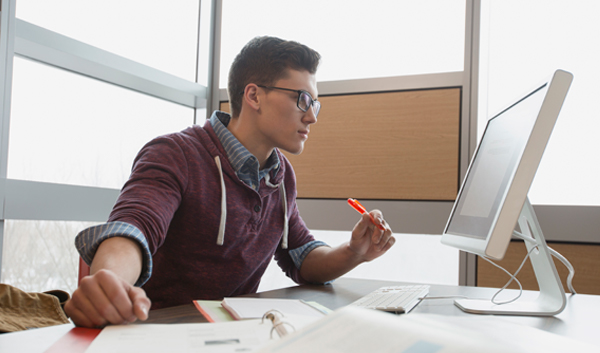 Butler University Delivers a Modern Financial Aid Experience
Butler elevated its financial aid capabilities with Oracle Student Financial Planning, creating a more student-centric experience for applicants and their families.
Read More
Solutions and Services
Organizations look to technology to enable customer transformation and achieve their growth goals. From creating more agile supply chains to simplifying financial compliance and reducing risk, companies of all sizes choose Huron for our unmatched industry expertise and deep knowledge of the latest Oracle technologies.
Our Oracle Expertise

Oracle Solutions We Support

Oracle Solutions We Support

Enterprise Performance Management (EPM) Cloud
Financials Enterprise Resource Planning (ERP) Cloud
Supply Chain Management (SCM) and Manufacturing Cloud
Human Capital Management (HCM) Cloud
Analytics Cloud
Student Cloud
Grants Management Cloud
Financial Risk Services Analytical Applications (OFSAA)
Financial Crime and Compliance Management (FCCM)

Advisory Services

Advisory Services

Activate your Oracle technologies to accelerate financial and operational transformation. We help you assess current business processes, identify risk and develop strategies to provide actionable insights and improve performance — from vendor selection to implementation preparation.

Implementation

Implementation

We collaborate with you to select, design and implement customized Oracle solutions to improve operational performance and maximize business value.

Optimization

Optimization

Deliver scalable Oracle solutions that enable employee, patient and student success for the long term. Post-go-live, we work with you to evolve your technology strategies and enhance your custom solutions to drive more agile decision making to achieve financial and operational excellence.

Business Process Redesign

Business Process Redesign

Leverage technologies to improve business processes, maximize cloud technology investments and enable continuous change. We use our deep experience with Oracle technologies combined with our proven methodologies to design industry-specific solutions, align resources and create organizations of the future.

Change Management

Change Management

Align key stakeholders and streamline current processes to advance your strategic priorities to drive future growth. We collaborate with you to accelerate business transformation through strategy and cultural alignment, stakeholder engagement and building a foundation for continuous change.

Data Management

Data Management

Build your Oracle technologies on a strong data foundation. We help align your business strategy across the data management life cycle to ensure your master data and data governance support your business objectives.

Managed Services

Managed Services

We offer post-implementation support to ensure seamless, long-term adoption of your technology to maximize the return on your cloud investments. We leverage our proven methodologies, and deep functional and technical expertise, to support you as you achieve operational excellence.
Experts
Huron's Oracle experts understand the challenges and complexities organizations face and apply their knowledge across many industries to help you navigate digital disruption, optimize financial and operational performance, improve customer experience and drive future growth.
Create Your Future at Huron
Explore Careers
Combining our deep industry knowledge, functional expertise and extensive Oracle software experience, we help transform organizations to unlock opportunities for sustained growth.