Favorite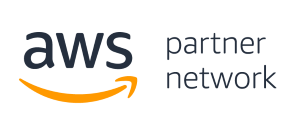 Ignite Your Transformation With Technology
As an experienced AWS consulting partner, Huron works with your organization to accelerate your innovation initiatives, enhance your businesses agility and drive future growth.
Our AWS Expertise

Advisory Services

Advisory Services

Collaborate with Huron's experts on the art of the possible. We help you design and develop agile and scalable solutions to improve performance and maximize value.

Data Management

Data Management

We help you create a data foundation to support your AWS technologies and governance and reporting requirements.

Cloud Migration

Cloud Migration

Cloud migration can be costly and time consuming. We help you assess your readiness and migrate out of your data center to the cloud to reduce costs, increase productivity and improve business agility.

New Solution Development

New Solution Development

For questions prepackaged technology may not readily answer, we work with you to analyze your data and create customized, actionable insights to answer your organization's most pressing challenges.

Insights as a Service

Insights as a Service

We help put data at your fingertips without overburdening your team. We can activate and manage your data to provide the necessary insights to make faster, data-driven decisions.

Managed Services

Managed Services

We provide expert guidance, compliance assistance, day-to-day end-user support and optimization of your AWS solution to maximize the return on your investment. We help you maintain system availability and keep the system up to date for your evolving needs, enabling your organization to focus on your mission and priorities.

Change Management

Change Management

We build a foundation for successful deployment by assessing current operations, engaging stakeholders and using our proven methodologies to align strategies, leadership and organizational cultures.