Favorite

Ignite Your Transformation With Technology
Transform your spend management strategies and processes by successfully implementing SAP Concur travel, request, expense and invoice management solutions.
Featured Insights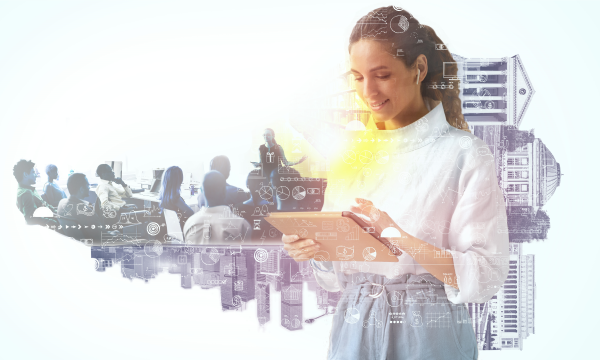 Our SAP Concur Expertise

SAP Concur Solutions We Support

SAP Concur Solutions We Support

SAP Concur Request
Travel Management Solutions, including SAP Concur Travel, Locate and TripLink
Expense Management Solutions, including SAP Concur Expense, Detect, Drive and Budget
Invoice Management Solutions, including SAP Concur Purchase Request, Invoice Management and Intelligent Capture

Advisory Services

Advisory Services

Evolve your spend management program and technology solutions to improve efficiencies, reduce risk and realize savings. We help you assess current business functions and processes, identify risk and develop strategies to provide actionable insights and improve performance - guiding you through the vendor selection process, planning, implementation and deployment. These services and related program elements can impact an organization's spend management program, such as card program strategy, strategic sourcing, policy alignment and travel management company relationships.

Implementation

Implementation

Implement SAP Concur solutions efficiently and effectively. From assessing your organization's readiness to implement through supporting you in your post go-live activities, Huron professionals help you design, build, test and deploy your technology solution to create the efficiencies and transparency required to improve your spend management program. Huron works with you to develop customized deployment, change management, training and integrated support strategies to ensure a successful deployment, high adoption and realized benefits.

Optimization

Optimization

Improvement of your technology solutions should not stop at go-live. Whether you are looking to increase the benefits of your SAP Concur solutions or focusing on continuous improvement, our optimization services are designed to maximize your investment while improving the overall user experience. Together, using industry best practices, we help you define your desired future state, enhance site configuration, improve processes, align policies and assess internal controls and traveler risk management processes to allow you to improve your operations and technologies.

Business Process Redesign

Business Process Redesign

Streamline business processes and increase your operational efficiency by integrating your current data, systems and processes with SAP Concur solutions. We partner with you to define, optimize and automate your spend management functions and processes to make it easier for employees to procure, pay and reconcile travel and organizational expenditures to improve visibility and the management of spend across your organization.

Change Management

Change Management

Build a solid foundation for continuous improvement by assessing current operations, business processes and organizational alignment. We work side by side with you to design the right change management and training approach to enable your implementation and mitigate risk or resistance. Our proven methodologies help you advance your spend management priorities and enhance enterprise-wide adoption to maximize realized benefits.

Data Management

Data Management

Technology systems are only as effective as the data they provide. Huron experts work with you to build a data foundation and integrate data systems that support your SAP Concur technologies, enabling you to turn data into actionable insights and drive better, faster decision making.

Managed Services

Managed Services

After go-live, your team will need to continue to stabilize and sustain the performance of your technologies and adopt continuously changing functionality. We collaborate with you to provide ongoing managed services support to maintain and enhance your technology solution, working with you to align a program that meets your unique needs and ensure successful, long-term adoption and realized benefits.