Favorite
Ignite Your Transformation With Technology
Realize the power that comes from people and technology working together to transform healthcare.
Featured Insights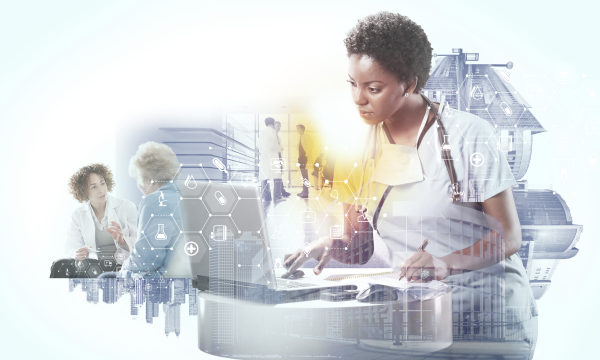 Our Epic Expertise

Epic Solutions We Support

Epic Solutions We Support

Epic Implementation and Support
Community Connect
Interoperability and Interfaces
Reporting and Analytics
Telehealth
Payor Integration

Epic and Community Connect are registered trademarks of Epic Systems Corporation.

Advisory Services

Advisory Services

From planning and design through implementation, Huron's functional and technical experts help you achieve your organizational goals, assess and manage risks, and optimize performance of people and technology.

Implementation

Implementation

EHR implementations are the foundation of an organization's ability to realize the full value of its platform. Huron offers hands-on support during design and implementation to mitigate financial risk, maximize return on investment, and build critical clinician and staff buy-in and satisfaction.

Optimization

Optimization

Utilize the ever-evolving capabilities of your EHR to address your business goals through maintainable system optimization.

At all stages of the EHR journey, Huron's experts help organizations use the power of technology to realize their vision for the future of healthcare.

Business Process Redesign

Business Process Redesign

Innovative and well-defined business processes and streamlined workflows are core to optimal performance from people and technology.

Huron's outcomes-focused methodologies provide structure and guidance in creating predicable, repeatable processes that are essential for maximizing revenue, accelerating adoption and increasing productivity.

Change Management

Change Management

Create a change-ready culture that thrives during an EHR transformation.

Huron helps teams manage the disruption of new systems and processes, reducing overall burnout and change fatigue.

Data Management

Data Management

Build your EHR on a strong data foundation and empower your teams with the data they can trust when making critical business and consumer care decisions.

From report writing and validation to enterprisewide analytics strategy, Huron experts help you build a data-driven organization.

Managed Services

Managed Services

During optimization and ongoing projects, outsourcing support for ongoing needs saves your organization time and money while increasing the quality of outcomes and improving customer and staff satisfaction.

Huron's flexible support approach provides day-to-day management and overall support virtually and on-site.