Workday
Huron's Workday practice is the only team in the Workday ecosystem that is solely dedicated to the Higher Education and Healthcare industries. Our Workday practice is well-rounded, with consultants certified in Workday Finance, Human Capital Management, Integrations, Reporting as well as design partner leads in Workday Student. We leverage our breadth of experience to assist both public and private universities and academic medical centers with their Workday system transformations.
Through close collaboration, we assist institutions in the successful implementation of a wide variety of large, complex initiatives. By sharing accountability and knowledge, we help transform client cultures to embrace and sustain lasting change. And our client relationships, in addition to the ability to broadly tap into the Workday ecosystem partner network and expanding client list, we are able to bring best practices, potential pitfalls, success stories and recommended approaches from like-minded institutions.
Driven by a comprehensive approach to providing sustainable solutions, we deliver solutions that span all functional areas, including human resources, finance and accounting, procurement, facilities, information technology, research administration, student administration and auxiliary enterprises, among others.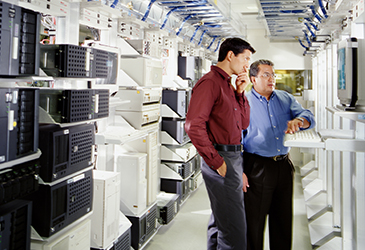 I'm interested in learning more about Huron's Expertise in Technology