Contact Us To Speak At Your Organization
Why Physician Leadership Matters
For healthcare organizations to deliver better outcomes and create long-term growth, they must position themselves as the best provider to meet their communities' growing and increasingly diverse care needs. Doing so without clinical transformation is challenging, which is why the valuable insights and perspectives of physician leadership are essential for success.
Physician leaders understand the industry's top priority: patients.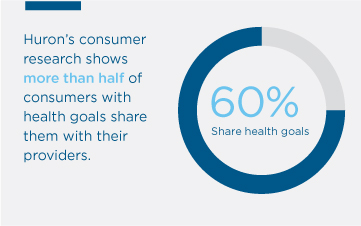 Physicians spend more time caring for — and getting to know — patients than administrators or other executives do, which gives the physician a unique and valuable point of view on what is needed to build trust in the patient-provider relationship. In a leadership position, physicians bring that patient-centered perspective to the business side of healthcare, ensuring organizational decisions are made with the patients' best interests in mind. This enhances patient engagement in their care, which improves quality and lowers cost.
Physician leaders have more credibility with employees.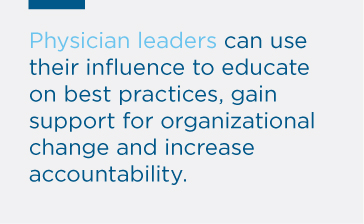 Physicians are the de facto leaders in the clinical environment, which gives them an advantage in communicating with — and influencing — other employees. Because of their experience on the front lines, physician leaders are more likely to earn trust and credibility across the organization, making them ideal agents of change.
Transforming Physicians Into Effective Leaders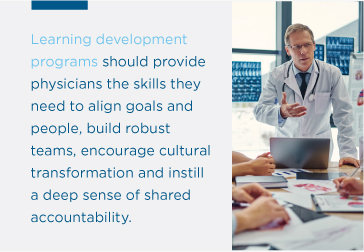 Clinical performance, though a strong indicator of competence, is not necessarily an indicator of leadership competence. Many highly skilled and accomplished physicians move into leadership positions by default, sometimes setting into motion the challenges organizations experience when leaders are unprepared or ill-equipped for a leadership role. For physicians to become leaders in more than title, they must develop essential leadership skills, just as they developed the clinical skills of a doctor.
Effective leadership requires effective development.
Healthcare organizations need influential and transformational physicians to lead organizational change. Physicians who embrace change and support the organization's vision for the future are best suited to fill essential leadership positions. Organizations need to provide robust leadership development to prepare them for success in a leadership role.
Development depends on environment.
A health system's culture has a major impact on leadership development; no matter how good the learning development program, physician leaders can still fail if their environments are not conducive to learning or do not support them on their journey. The organization must understand the biggest challenges physician leaders face and create cultures that mitigate or alleviate these challenges.
To be successful today and in the future, healthcare organizations must harness the power of physician leadership. With their consumer-centered foundational skills and their experience as care providers, physician leaders are key to driving significant clinical transformation, if given effective training and the right environment.