4 Takeaways: The Final Rule and Your IRB Operations
Favorite
In our recent webinar, Prepare Your IRB Operations for the Revised Common Rule, we discussed challenges and implications of the Final Rule on human research. We have some key takeaways of the webinar: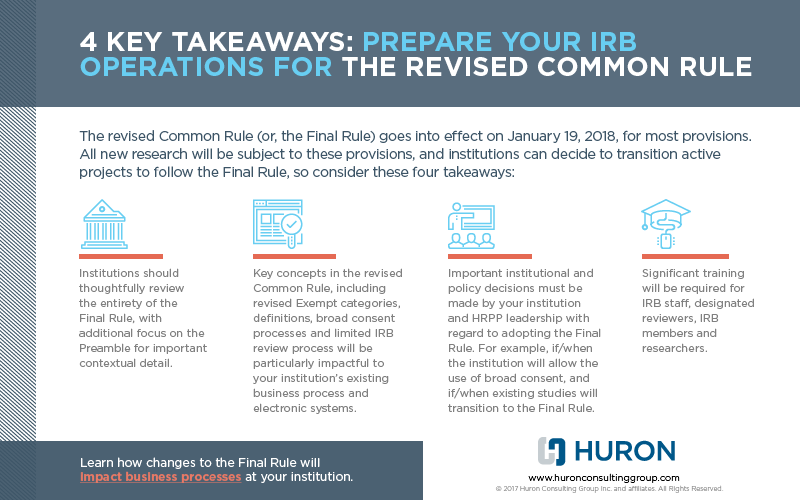 Huron is the industry leader in provider HRPP consulting, best practices and software solutions. Huron IRB and Huron IRB Exchange are part of the Huron Research Suite, a comprehensive solution to facilitate communication, relieve administrative burden and free up time for what matters most — your research mission.
Subscribe
Receive the latest insights and news from Huron's transformation experts.