Education
Organizational Transformation
To maintain a competitive advantage, organizations must embrace change and align organizational goals and processes to enable a culture that attracts and retains employees.
Featured Insights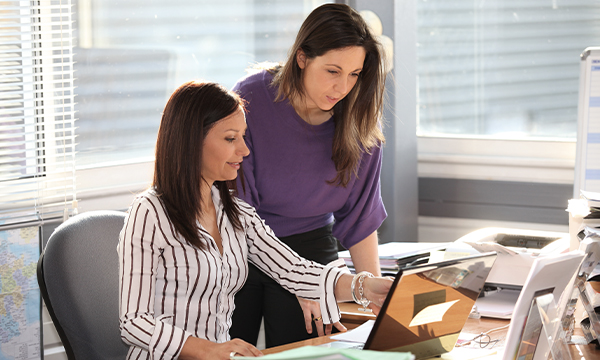 How We Can Help

Lead Organizational Transformation

Lead Organizational Transformation

Higher education institutions face many barriers to achieving transformation. Highly distributed authority results in slow decision making. There is often a lack of alignment among leaders and stakeholders on the business case for change. And, designated sponsors or work teams lack authority to make and implement organizationwide decisions.

As we collaborate with leaders to effect change in education, Huron helps institutions find ways to overcome these challenges and successfully implement organizational and cultural change.

Design Agile Operating Models

Design Agile Operating Models

Regardless of the size of the institution, colleges and universities are complex ecosystems that require more agile operating models to sustain their competitive advantage. Institutions must create operating models that take into account today's shifting expectations and tomorrow's potential challenges. Huron professionals work with industry leaders to develop enhanced governance, design nimble organizational structures, improve management processes and align your entire workforce with clearly defined goals, metrics and key performance indicators.

Attract, Retain and Promote Talent

Attract, Retain and Promote Talent

Attracting and retaining employees with the right skills and experience is imperative to advancing the institution's strategic objectives. Unlock the power of your workforce by delivering exceptional employee experiences that start before a candidate accepts an offer. Huron helps human resources organizations take a comprehensive view of their workforce to address evolving talent needs — from recruitment and talent development to performance management, progression and total rewards. Our experts can help you define strategies and action plan to improve employee engagement and contributions.

Embrace And Drive Change Management

Embrace And Drive Change Management

With the disruption taking place in education, change is necessary for long-term viability. To effectively respond, institutions must transform their organization's perceptions of change management from an episodic solution to an ongoing strategy. With the help of Huron's experts, leaders can adopt a proactive approach to organizational design to thrive on change and enhance institutional culture and support stakeholders along the way. Our methodology intentionally addresses the people side of transformation, ensuring enterprise wide adoption, long-term integration and sustainability.

Increase Organizational Alignment 

Increase Organizational Alignment 

By increasing transparency and aligning processes, policies and goals, organizations can achieve transformation and bridge the gap between administrators and staff that stands in the way of sustainable results. 
Technology Partners
Oracle

Enable your transformation with technology solutions designed for your organization.

Learn More

Workday

Align business objectives, processes and workflows to activate solutions tailored to your specific needs.

Learn More