Research Compliance
Huron's research compliance team conducts assessments and develops programs that mitigate compliance risk without imposing unnecessary constraints on institutional operations.
Featured Insights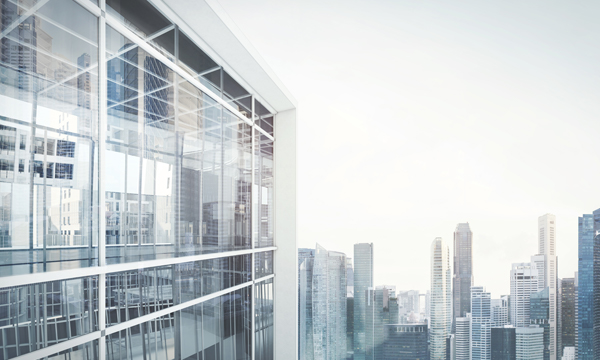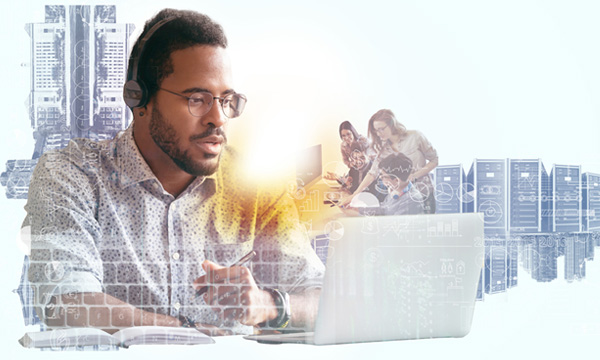 How We Can Help

Evaluate Program Effectiveness

Evaluate Program Effectiveness

Build the right infrastructure to navigate the complexities of research compliance, reduce administrative burden and allow your investigators to focus on conducting research — with help from Huron's experts in research compliance. Huron's research compliance team can help mature your research compliance program by taking a proactive approach to balancing the needs of research operations with risk mitigation strategies and controls that are tailored to your specific needs and culture.

Enhance Grants Compliance

Enhance Grants Compliance

Navigating today's research compliance and audit environment requires careful execution, exceptional expertise and a full deck of resources. Whether conducting a proactive research risk assessment, responding to a federal inquiry, developing strong research compliance internal controls, or managing coordination of a major federal audit or investigation, Huron can help. We provide the experience, support and tools to assess and manage risk, improve compliance, and help manage complex regulatory matters.

Guide Federal Agency Inquiries

Guide Federal Agency Inquiries

Whether you are responding to an external audit or investigation, conducting an internal review, or developing a corrective action plan, we know what to expect and have experience you can lean on. Our dedicated team members leverage their experience supporting a variety of roles across the investigation life cycle, including project management, analytical analysis to quantify risk, advisory assistance in response strategy, providing expert knowledge or testimony, and recommending best-practice corrective actions. Leverage the expertise and proven strategies of our team to navigate and resolve your audit or investigation with confidence.

Enrich Clinical Research

Enrich Clinical Research

Reduce potential compliance concerns related to clinical research operations by proactively identifying opportunities to ensure adherence to regulatory requirements related to institutional review boards (IRBs), good clinical practice, clinical research billing and other areas. Huron's experienced and versatile team assists academic medical centers, hospitals and health systems in maximizing clinical research compliance and providing sound business practices that align with an institution's risk tolerance.

Balance Regulatory Risks

Balance Regulatory Risks

Huron's regulatory compliance and human research protections teams are composed of regulatory compliance, certified IRB professionals and human research protection program (HRPP) leaders with 20-plus years of front-line experience across key functional areas at top-rated research institutions. Building and maintaining a high-performing HRPP requires thoughtful planning and organization — and a full deck of resources to support your organization's journey to enhanced efficiency and compliance. Our team has the extensive experience and the tools necessary to help you succeed.

Strengthen Research Security

Strengthen Research Security

The compliant management of nondomestic influence and investigations requires increased transparency and integrity throughout the grant management life cycle. Enable sustainable operational capabilities with attention to regulatory policies, requirements, and risk mitigation and management. Huron's research experts will collaborate with your team to develop the right path forward in this challenging and fluid area to protect your institution, mitigate risk and guide you to the right solution that meets your needs.

Manage COI and COC

Manage COI and COC

In today's competitive research environment, institutions are challenged to maintain a world-class research enterprise that promotes innovation, advances knowledge and meets increasing regulatory requirements without adding additional administrative burden to researchers. Huron's compliance team has comprehensive conflict of interest (COI) and conflict of commitment (COC) expertise to facilitate communication, simplify processes and allow institutions to better utilize resources. Using our deep industry knowledge, we provide COI and COC program support that balances efficiency and compliance to align with leading industry practices.

Enable Institutional Compliance

Enable Institutional Compliance

Huron's institutional compliance program development services help our clients evaluate the strength of their existing or developing compliance programs and make targeted improvements to their ability to monitor, identify, evaluate and respond to compliance issues. From proactive diagnostic assessments and program development to managing known compliance risks and supporting active government or sponsor investigations, our program development service offerings address a range of compliance matters impacting colleges, universities and academic medical centers.

Strengthen Risk Management

Strengthen Risk Management

Institutions are challenged more than ever in today's dynamic business environment to comply with new and increasingly complex and expansive risks. With greater understanding and transparency of risk and opportunity, institutions can more effectively anticipate and respond and adapt to change. Huron collaborates with boards and senior leaders to assess and prioritize compliance, operational, financial and strategic risks and to implement risk management programs that are customized to the institution's specific risk landscape.

Reduce Athletic Compliance Risks

Reduce Athletic Compliance Risks

Intercollegiate athletic departments and key corresponding programs often have substantial impacts on the reputation, culture and financial health of their institutions. Adhering to guidelines in today's complex and challenging regulatory environment requires proactive and consistent diligence at all levels — including compliance officers, athletic directors, coaches and student-athletes. Huron helps leaders proactively identify potential risks, such as compliance and litigation exposures, reputational hazards, and governance and transparency concerns, before related issues arise.