Energy and Utilities
Strategy & Innovation
In today's environment, energy and utility companies must evolve to respond to shifting expectations related to sustainability, technology and the consumer experience.
Featured Insights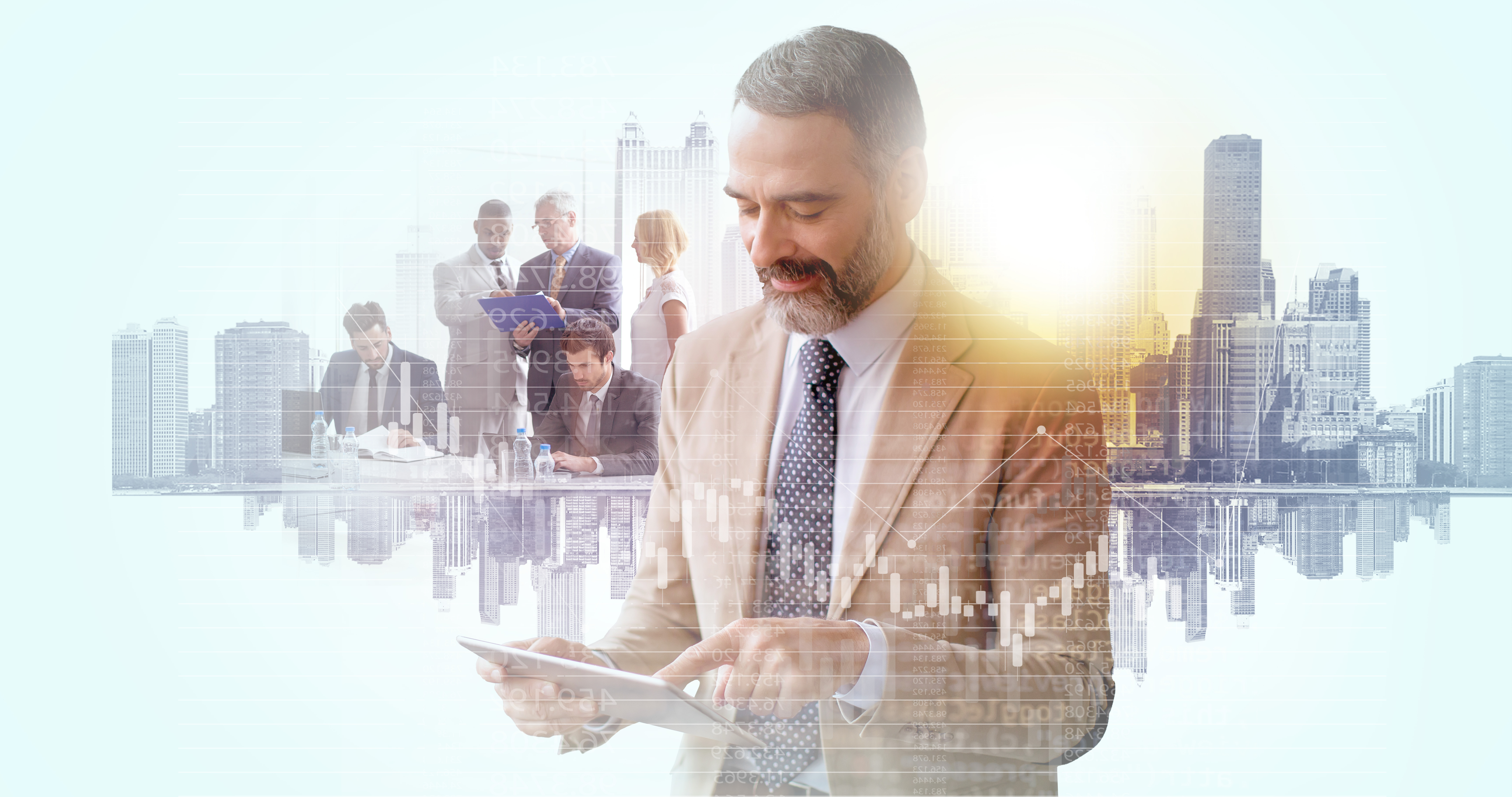 How We Can Help

Set the Long-Term Strategy

Set the Long-Term Strategy

The energy industry has developed a tolerance for near-term to midterm instability based on fluctuating commodity prices and geopolitical turbulence. However, today it is facing disruption that will require participants in every part of the value chain to rethink how they will provide and capture value in the future. Using a future-back approach, Huron experts can help you make educated bets that position your organization to navigate today's disruption and secure tomorrow's success.

Build Innovation Capabilities

Build Innovation Capabilities

Change is constant for energy and utilities organizations as the industry shifts to embrace more digitally enabled, sustainability-focused disrupters. The highest-performing businesses are using this period of flux as an opportunity to rethink their innovation performance systems in support of large-scale enterprisewide transformation. At Huron, our experts can help you get ahead and stay ahead of the competition by enhancing existing innovation systems or even building them from the ground up.

Innovate Your Business Model

Innovate Your Business Model

While some energy and utility companies are resisting or fortifying against the disruption presented by the trend toward sustainability, others are leaning into the change and creating new business models that will allow them to stake claim to emerging value pools. Huron's team brings deep expertise in the structured development and scaling of new business models that provide a right to win in emerging spaces like smart networks, consumer energy transition and storage solutions.

Reinvent Your Customer Experience

Reinvent Your Customer Experience

Shifting consumer expectations are a common theme across industries. But energy and utility companies are experiencing even more pronounced change with increasing demands for consumer-centric digital experiences combined with calls for improved sustainability. To differentiate their brands, forward-thinking businesses are deeply committed to understanding their customers' needs and innovating to exceed expectations. Huron experts help leaders create seamless and compelling customer experiences that drive specific business outcomes to position their organizations for long-term success.

Build a Growth Portfolio

Build a Growth Portfolio

Energy companies looking to find a foundation for sustained profitable growth need a strong pipeline of growth projects. To stay ahead of the curve, leading companies are identifying strategic opportunity areas that leverage existing capabilities in new ways and new places. Huron's team works with some of the world's most influential companies to build a robust pipeline of new growth opportunities that encompass not only new technologies but also new business models.

Develop a Sustainable R&D Strategy

Develop a Sustainable R&D Strategy

As the landscape of the energy and utilities industry evolves to embrace emerging technologies, consumerism and renewable fuel sources, organizational transformation has become an imperative. Businesses with an eye to the future are investing heavily in their research and development (R&D) programs in an effort to catalyze forward momentum and organizational resilience. Huron can help you build an R&D strategy that embraces change and enables your business to successfully navigate disruption.

Foster a Culture of Growth and Innovation

Foster a Culture of Growth and Innovation

Energy and utility companies have been traditionally constrained by a natural risk aversion that limits their ability to enter new opportunity spaces. There are practical approaches that can be used to open up the creativity and energy of these teams to drive growth. At Huron, our experts help leaders harness the collective creativity of their people to navigate disruption and own the future.

Shape Your Digital Strategy

Shape Your Digital Strategy

In an era characterized by disruption and change, businesses that have not yet harnessed the full transformative power of digitalization are being left behind. Emerging technologies like artificial intelligence, robotic process automation and machine learning have the potential to help businesses modernize outdated systems and inefficient processes, but many lack the resourcing and expertise required to shape a manageable, evidence-based digital strategy — let alone execute it. Huron experts can help you align your team around a clear vision for the future of your digital enterprise.

Turn Strategy Into Action

Turn Strategy Into Action

As the pace of change continues to increase, it is more important than ever to have a clear plan for operationalizing your strategy. When organizations allow their strategies to become static documents rather than dynamic blueprints, they run the risk of becoming stagnant, outmoded and irrelevant. Huron's end-to-end strategic advisory capabilities help you create and support focused strategy execution by developing ambitious (yet achievable) goals, tracking progress toward the right metrics and developing employee skill sets to support the change.

Advance Sustainability

Advance Sustainability

Global trends such as carbon emissions regulations and increasing calls to invest in more renewable fuel sources are causing disruption in the energy and utilities industry. To remain relevant, companies must look at sustainability with a broad lens by aligning environmental and business objectives to enable short- and long-term transformations. Huron experts can help you enhance your enterprise strategy to grow tomorrow's business while improving your core capabilities for today.