Large research institutions face many challenges in planning and deploying cloud-based systems, and one of the greatest arises from a common disconnect between the research and information technology (IT) teams.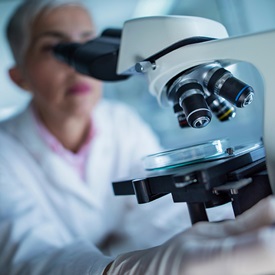 For various reasons, research teams often have learned to operate autonomously, even choosing their own supporting technology. In implementing financial management and grants management systems in the cloud, however, it is essential that the research and IT teams collaborate and communicate – or the project will suffer serious consequences.
Origin and Adaptation of Financial Management Systems
Cloud-based financial management systems deliver robust and complex functionality based on modern, streamlined business processes used by diverse commercial enterprises across a variety of industries.
For higher education institutions leveraging these financial management systems, a primary benefit is reaching beyond traditional or historical ways of doing things to use the latest, proven best practices. On the other hand, the primary challenge is that these processes need to be configured to meet some of the specific requirements of higher education — including research and grants management.
Meeting Specific Grants Management Needs
Many aspects of grants management are defined by the sources of financial support. The federal government, for example, requires documentation of how that support is distributed and used. To meet these and other needs when planning grants management deployment in the cloud, consider these five elements:
Complete visibility: Any effective grants management program must provide visibility into every grant to ensure it is being managed and accounted for properly, invoiced and reported properly, and data is shared appropriately with other system modules. Each research university has slightly different demands in this regard, and your cloud implementation partner must design subconfigurations that enable you to perform these functions in the future state.
Indirect costs: Another important element of grants management relates to accounting for the indirect costs of doing research, or facilities and administrative (F&A) costs. Often, a research university will have multiple F&A scenarios and rates — that is, a variety of allowable costs that drive F&A expenditures and recovery. In preparing to move to the cloud, it's important to identify your most common combinations, so you can set these up in advance to make it easier for users to select from among the proper combinations. The implementation partner must understand the range of one-off combinations in order to guide you in accommodating these needs. F&A combinations are difficult to manage, but the right partner will have experience in successfully addressing this element of grants management.
Security: Creating roles for a grants management system in the cloud is also challenging. It's important to make sure the right people have access to the information they need to succeed. The roles structure from leading cloud providers must be configured so that principal investigators and grants administrators can perform their work productively when the project goes live.
Invoicing: Other challenges with grants management include letter of credit invoicing and accounting for fixed-price awards and prepaid awards. The implementation partner should have keen insights into these niche functions, based on experience, and be able to help you avoid pitfalls and unpleasant surprises as you prepare for your cloud deployment. Central to that assistance are strategic discussions with grants management staff and related stakeholders, including IT, early in the planning process. This also ensures that all the right questions are asked regarding reporting needs, dashboard preferences, review requirements and other considerations.
Integrating with pre-award systems: Connecting pre-award and grant accounting systems can improve efficiency, accuracy and, most importantly, help speed the process to allow principal investigators to begin work. Successful integrations streamline the award setup process and can reduce errors by sharing key data between systems. But while the integration process may seem straightforward, building the connection points can be more challenging than you might expect, and working with an implementation partner who understands how the pre-award system integrates with a cloud grants management system is critical for successful integration. Learn more about integrating.
Any comprehensive cloud deployment has many moving parts and a generous share of tricky nuances, especially related to research and grants management. By leveraging Huron expertise developed over multiple Workday, Oracle and other deployments, research universities can avoid hidden pitfalls and gain a clear and powerful advantage in successfully planning and implementing their cloud programs.