Affirmative (In)Action in Higher Education: The Pitfalls of Failing to Review Institutional Policies
What words or images come to mind when you reflect on the term "affirmative action" ?
Social identity, oppression, privilege and fairness are themes often associated with this concept. In the context of higher education, some people may picture inclusive spaces and diverse classrooms while others consider the opportunities available to friends, family, neighbors and community members.
Affirmative action sits at the forefront of one of higher education's most critical compliance issues, but how often does it crop up in regulatory compliance strategy meetings or leadership retreats? Given the recent slew of headlines – lawsuits, campus flare-ups and student demonstrations – perhaps not enough. Caught in the crosshairs of litigation and university press stories, higher education institutions must wade through muddy waters to ensure compliance.
Affirmative Action Staying Afloat in Shifting Political Tides
Over the past few decades, higher education guidelines have supported the notion that a diverse student body promotes cross-cultural awareness and the exchange of differing perspectives to the benefit of students, staff, faculty and the community as a whole. As such, institutions enjoyed relative autonomy in creating and applying racially conscious admissions policies. Fast forward to the current environment and we see a firm stance against affirmative action with a combined effort to roll back previous administration guidelines.
In recent years, the Students for Fair Admissions (SFFA) organization has attempted to eliminate racial considerations from universities' admissions criteria through legal action, pushing affirmative action controversies into the spotlight.
For example, UNC-Chapel Hill spent millions of dollars in legal fees over a SFFA lawsuit that accused the institution of using affirmative action to grant admission to black and Hispanic students over white and Asian applicants. Although the lawsuit was originally filed in 2014, the case has recently regained national attention.
Many universities continue to implement race-based admissions policies despite this increased scrutiny on institutional admissions approaches. Earlier this year, the Texas Tech University School of Medicine was remiss in reviewing and documenting the appropriateness of its affirmative action admissions policies and procedures, and until the institution could demonstrate compliance, the Office for Civil Rights within the U.S. Department of Education suspended all race-based admissions protocols. The Texas Tech case serves as a cautionary tale. Affirmative action policy in and of itself was not cited as a compliance breach, but rather the lack of a compliance review. The failure to review, assess and confirm that these policies were in accordance with constitutional guidelines for affirmative action was the proverbial nail in the coffin for Texas Tech.
The Compliance Professional's Role in Affirmative Action
The Texas Tech case highlights that affirmative action compliance is not just a challenge for admissions leaders. Higher Education compliance professionals also play an important role in conducting the proactive review and assessment of policies – but how? What are we assessing against?
This question proves difficult to answer given the ambiguity of affirmative action guidance applied to university admissions policy decisions. In 1978, the U.S. Supreme Court abolished the use of quotas but found "racial considerations" constitutional. Given the vague scope "racial considerations" imposes, institutions frequently face lawsuits that are fought and settled within the lower court systems. Federal compliance regulations shift, but this is not an excuse for a lack of oversight. "We didn't know" just won't cut it.
You do know enough to get started by asking questions about your institution's affirmative action admissions approach. Begin with the regular review and assessment of current practices, risk tolerance and institutional culture and values, and consider the admission practices at your institution by reflecting on the following questions:
Does the institution have an established and documented admissions policy?
How frequently are admissions policies and procedures reviewed? Is this review documented?
Are admissions policy decisions regarding race (or any other social indicators) within the parameters of the applicable laws regarding affirmative action?
What are the political, social, fiscal and legal factors driving the policy? Are those justifications well-supported by documentation and metrics?
Do admissions policies explicitly benefit one group over another? Does the institution have documentation (and data) to prove otherwise?
Admissions practices rooted in the cultural foundation of your institution and supported by constitutional and legal precedence is paramount. Compliance personnel, working closely with the institutional chief diversity officer and general counsel, must seek to establish a clear approach that involves regular review and monitoring of institutional policies and admissions results to help mitigate risk and maintain compliance even as political stances shift.
As this blog went to press, The New York Times published an article, "Judge Rules Harvard's Race-Conscious Admissions Policy Constitutional," further demonstrating the pervasiveness and perpetual relevance affirmative action has on the higher education landscape. This will not be the last court case to weigh in on race-based admissions policies, but it should serve as a reminder that affirmative (in)action is a compliance focus area that deserves institutional attention.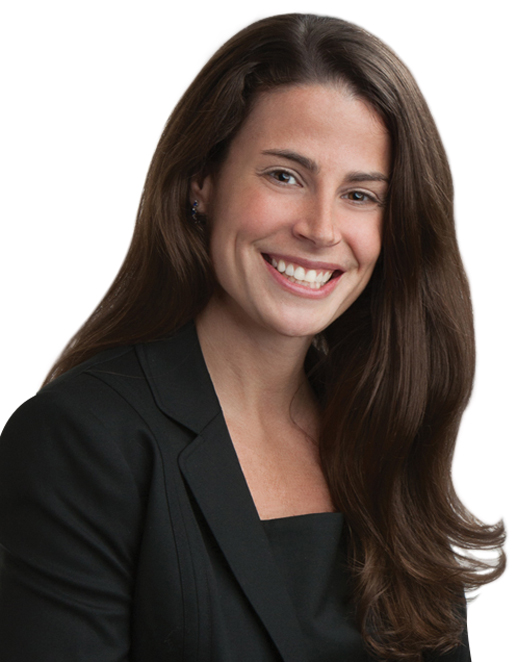 Marisa Zuskar
Marisa has over thirteen years of experience assisting research institutions with compliance and operational improvements....
Read Full Bio