Research Operations
Faced with increasing financial pressures and regulatory changes, institutions must improve every aspect of research administration performance to become more agile and efficient.
Featured Insights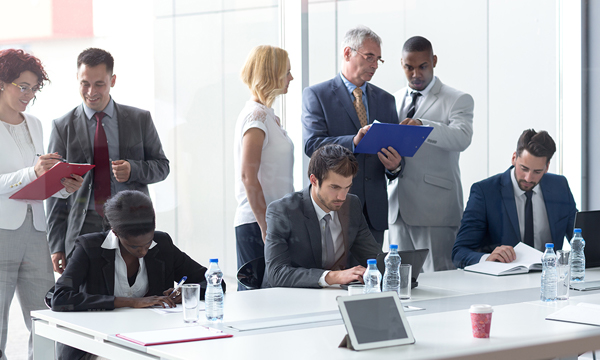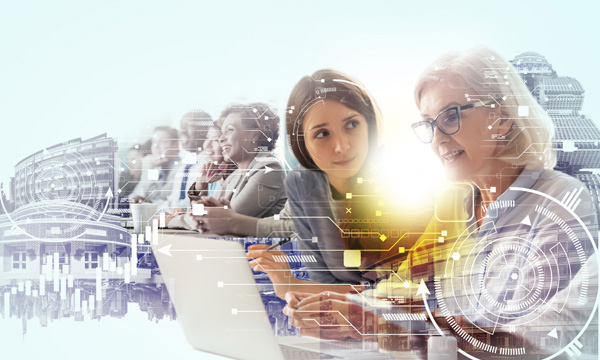 How We Can Help

Transform Service Delivery

Transform Service Delivery

Research operations are inherently complex and require unique strategies to optimize effectiveness. Huron works with universities, academic health centers, nonprofits and hospitals to transform the research administration support model. Our research experts work side by side with you to ensure your people, process and technology are aligned to strengthen your research operations and fuel innovation. We spark the transformative change necessary to achieve operational excellence, improve service, optimize technology, reduce risk, increase productivity and achieve sustainable cost savings.

Plan for Your Future

Plan for Your Future

Your research portfolio continues to evolve — so should your strategy and financial plan. Huron helps institutions develop strategic and financial plans that support their unique research missions. Our experts work collaboratively with you to understand your institution's programmatic growth objectives and partner with leaders to develop models that optimize financial performance and return on investment. Huron helps you refine goals, investments and resource allocation models to ensure support structures are best positioned to drive growth and innovation.

Advance the Cancer Center's Impact

Advance the Cancer Center's Impact

Huron's cancer team is led by experts with hands-on experience working in National Cancer Institute-designated and premier cancer centers and academic health centers. We leverage our firsthand knowledge and leading practices to help institutions define their vision, develop their administrative team and improve performance. We support leadership and tailor solutions to each center's individual goals, challenges and unique organizational environment.

Mitigate Risk and Manage Compliance

Mitigate Risk and Manage Compliance

The business of research is fraught with inherent risks. Huron conducts diagnostic assessments and develops programs that mitigate compliance risk without imposing unnecessary constraints on an institution's operations and stakeholders. During investigations, we support legal counsel and management in conducting forensic accounting analyses, data and document review, and audit findings resolution.

Optimize Your Cost Recovery

Optimize Your Cost Recovery

Institutions that don't proactively manage their facilities and administrative (F&A) costs will see margins decline, making it challenging to facilitate cost recovery and generate the resources needed to support your research mission. Huron works with colleges and universities to identify strategies to enhance cost recovery on sponsored programs, with a focus on F&A costs. Our research experts assist in developing and negotiating F&A cost rates, calculating and implementing comprehensive fringe benefit rates, and developing strategic plans to improve cost recovery and operational efficiency.

Augment Your Team to Manage Workloads

Augment Your Team to Manage Workloads

There are times that day-to-day management of research across the enterprise or within a unit or department can be daunting. Huron provides you with experienced staff to temporarily fill vacant positions or assist with peaks in workflow. Our professionals are skilled at all levels of research administration, including pre-award and post-award management, regulatory compliance and clinical research management. In addition to assisting with overflow volume, staffing gaps, backlog and special projects, our team provides valuable insights to optimize workflows and processes to improve operations.

Quick Links:

Achieve Service Excellence With Huron Research Suite

Achieve Service Excellence With Huron Research Suite

As the complexity and risk of the research enterprise continue to grow, institutions are accelerating the adoption of technology to improve efficiency and effectiveness. Huron Research Suite is a proven and comprehensive suite of software solutions tailor-made for managing the business of research. Flexible, scalable and with options for full configurability for any size research organization — with customers ranging from leading academic health centers and hospitals to both government and private research organizations.

Improve IRB Review and Approval Process

Improve IRB Review and Approval Process

The most effective institutional review boards (IRB) balance streamlined operations with enhanced protections for human subjects while strengthening relationships between the IRB and the research community. Huron offers a unique approach to overcoming common obstacles to subject protection and operational efficiency that combines essential process methodology, software and consulting expertise to transform your IRB.

Manage Your Clinical Trials

Manage Your Clinical Trials

A clinical trial management system (CTMS) is vital to the effective management of clinical trials and realization of program goals. Huron's CTMS team has deep experience in planning, deploying and optimizing your system and processes to help you unlock the full value of your CTMS investment. Whether your institution is building a business case, selecting a system, designing business processes or implementing the system, Huron tailors the solution to meet your unique needs and goals.