Healthcare
Digital, Technology & Analytics
Create a technology-enabled, consumer-centric organization supported by a digital culture that values, trusts and utilizes data at every level to improve operations and care delivery.
Featured Insights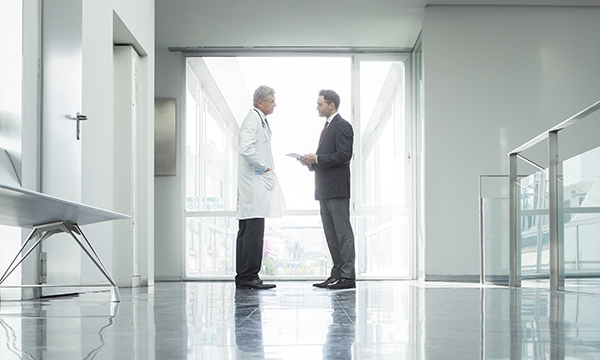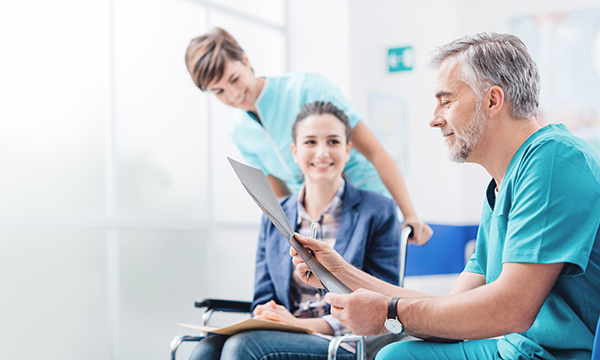 How We Can Help

Shape Your Digital Strategy

Shape Your Digital Strategy

Organizations can fulfill their mission and prepare for the future by modernizing technology and building a digital health platform.  Our experts help organizations across industries embed digital technology throughout their internal and customer-facing operations to support innovation, facilitate data-driven decision making and develop a 360-degree view of their customers.

Utilize Core and Emerging Technologies

Utilize Core and Emerging Technologies

With end-to-end support, Huron works with healthcare organizations to develop a world-class digital experience for physicians, clinicians, employees and consumers that is tied together through seamless integration of customer relationship management (CRM), electronic health record (EHR), enterprise resource planning (ERP) and digital health systems. From implementation and integration through optimization, we work with you to implement technologies that enable future innovation.

Huron's collaboration with clients ranges from digital strategy to technology advisory and integration services to full managed services.

Quick links:

Customer Relationship Management | Enterprise Performance Management | Financials | Human Capital Management | Supply Chain & Procurement

Implement and Optimize Electronic Health Record (EHR) Platforms

Implement and Optimize Electronic Health Record (EHR) Platforms

Implement and optimize best-in-class EHR platforms. Huron's team of experts maintain full and direct vendor access, including Cerner and MEDITECH, allowing us to provide our healthcare clients with the most successful implementations, upgrades and training in the industry.

Embrace Automation and Advanced Analytics

Embrace Automation and Advanced Analytics

Design, develop and build analytics programs that enable systemwide data-driven decision making by utilizing data visualization platforms, predictive analytics, robotic process automation (RPA), artificial intelligence (AI) and machine learning (ML). Using our relationships with leading technology partners, organizations can build the digital workforce necessary for continual improvement in business and care delivery.

Quick links:

Automated Intelligence | Data and Analytics | Amazon Web Services

Enable Data Sharing and Security

Enable Data Sharing and Security

As data sharing and data exchange become central to providing quality healthcare, data security has emerged as a top concern for providers and their consumers. Protect your organization's reputation and sustain patient trust by building a data security program capable of withstanding ongoing threats while enabling consumers, payors and providers with a holistic view of patient information.

Create Engaging Digital Experiences

Create Engaging Digital Experiences

To compete in today's environment, businesses are expected to deliver convenient, personalized consumer interactions. Our digital experts deliver deep industry and technical insight to create engaging experiences that enhance revenue and loyalty. From implementing new technology to designing data architecture and managing internal culture shifts, we lay the groundwork for digital experiences that increase customer access, improve staff efficiency and spur future growth.

Optimize Operations

Optimize Operations

To remain resilient in the face of industry disruption, organizations need to create more agile operations. Huron works with business leaders to vet and implement technology that spans functions, from finance and human resources to sales, marketing and compliance. With technical expertise in enterprise resource planning (ERP), enterprise performance management (EPM) and customer relationship management systems (CRM), as well as emerging robotic process automation and machine learning solutions, we help eliminate internal silos and improve operational efficiency.

Software Accelerators

Software Accelerators

Drive efficiency in your revenue cycle with software that provides a consistent work driver, an exception-based workflow and enhanced business intelligence to accelerate your revenue cycle returns.

Quick Links:
Subscribe
Receive the latest insights and news from Huron's transformation experts.