Customer Relationship Management (CRM)
Adapt your relationships and interactions with customers to meet evolving consumer preferences. Huron helps you stay connected at every touchpoint along the way.
Featured Insights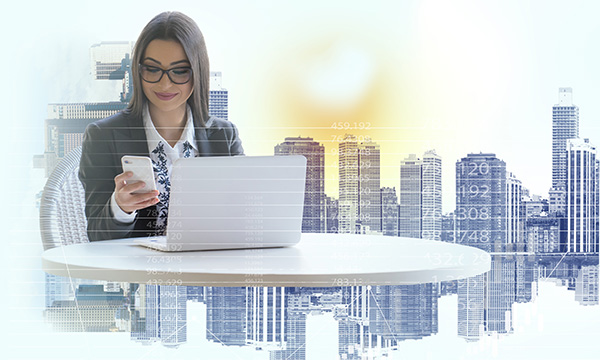 How We Can Help

Consumer Transformation

Consumer Transformation

Consumer expectations are redefining how business is done. Using actionable insights and finding new ways to connect with consumers to deliver enhanced experiences is the new standard. Organizations must put the consumer at the center of their decision making to personalize products and services to meet their unique needs. We help you transform your consumer experience by applying deep insights and analytics to innovate business models, establish stronger connections with consumers, and deliver personalized and seamless experiences that drive future growth.

Quick Links:

Customer Transformation | Patient Transformation | Student Transformation

Expand Your Reach to Potential Customers

Expand Your Reach to Potential Customers

A digital marketplace means you have more ways to reach new customers. So does your competition. That's why micro-moments matter: make sure your brand meets customers where they are, in the moment they decide to purchase or engage with your organization. Huron helps you expand your reach with customer relationship management (CRM) tools that reinvent your marketing, sales or service-related processes, keep customers at the core of the process, and outpace the competition every time.

Secure New Customers

Secure New Customers

In a connected world, personalization is key. Huron helps you convert qualified prospects to new customers by implementing technology that guides recommendations around sales, marketing, pipeline management and forecasting.

Develop Customer Relationships

Develop Customer Relationships

The more you know about your customers, the more quickly you can adapt to their preferences. Responsiveness is critical now that customers have higher expectations, more demands, and more opportunities to take their business somewhere else. Huron helps chart and implement a comprehensive strategy for successful customer onboarding and ongoing engagement to foster key relationships.

Serve and Retain Customers

Serve and Retain Customers

How do you inspire, delight and serve customers in a way that keeps them coming back? Huron has the expertise to help you implement and enable customer service and retention processes that protect those valuable relationships.
Technology Partners
Salesforce

Use technology to unlock insights, drive meaningful interactions and strengthen your digital experiences.

Learn More