Human Capital Management
Streamline hiring, simplify onboarding and engage your workforce with robust digital solutions. Huron experts help transform systems and processes that enable future growth.
Featured Insights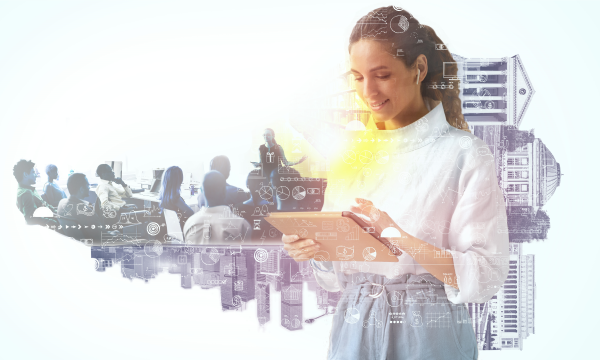 How We Can Help

Shape Your Digital Strategy

Shape Your Digital Strategy

In a world of continuous disruption and accelerating change, technology is essential to promoting growth and transforming your workforce. Enable the people behind the performance reports by creating personalized strategies for the moments that matter throughout the employee life cycle. Huron helps you identify the right digital strategy to achieve your strategic objectives and adapt to ongoing change.

Enable Your Strategy With Technology

Enable Your Strategy With Technology

Align your business goals, technology system design and processes to execute your strategic vision. Our functional and technical experts use proven methodologies to understand your cloud readiness, assess the health of your technologies and adoption, and help you design the right technology road map for your organization.

Reach Operational Excellence

Reach Operational Excellence

Put your human resources function to work in the way that supports your strategic objectives. When you partner with Huron, you partner with people who understand the critical business processes that will enable your technologies for success.

Improve the Employee Experience

Improve the Employee Experience

Intensifying industry competition and the evolving nature of the workforce magnify the strategic importance of attracting, engaging and retaining talent. Our experts help organizations transform all aspects of human capital management and the employee experience. Implement scalable, personalized solutions that enable seamless human capital management processes, provide you with better data-driven decisions and drive business outcomes.

Implement the Right Solution for You

Implement the Right Solution for You

The technology that powers your business sets the pace for your digital transformation. Collaborate with Huron's experts to select, design and implement scalable solutions aligned to your goals and objectives. We partner with the leading enterprise performance management technologies — from Oracle and Workday to Anaplan and OneStream — to help you identify the right solution for your organization. With a customized and fully integrated solution, you can become more agile, achieve your growth goals and accelerate the achievement of your strategic objectives. 

Quick Links:

Deploy Workforce Analytics

Deploy Workforce Analytics

Enable visibility into your workforce, understand headcount and turnover trends, and develop high-performing teams by leveraging analytics to make better workforce decisions. Huron's analytics experts help you apply scalable solutions that allow for organizational growth, optimized workforce planning and the ability to quickly adapt to change.

Quick Links:

Optimize Technologies Post-Launch

Optimize Technologies Post-Launch

Maximize the financial and operational return on your technology investments. Post-go-live, we work with you to evolve your technology strategy and optimize your applications, business processes and operating model to drive more agile decision making, improve long-term adoption and accelerate your strategic objectives. We work with you to identify configuration impacts, data transformation requirements, cost estimates, risk mitigation plans and change management strategies to support your optimization initiatives.

Enable Organizational Change

Enable Organizational Change

With the disruption taking place across industries, change is necessary for long-term viability. To effectively respond, you must transform your organization's perception of change management from an episodic solution to an ongoing strategy. With the help of Huron's experts, leaders can adopt a proactive approach to organizational design to thrive on change, enhance organizational culture and support stakeholders along the way. Our technology implementations intentionally address the people side of transformation, ensuring enterprisewide and long-term adoption. 

Enhance Productivity With Managed Services

Enhance Productivity With Managed Services

Make the most of your technologies post-go-live to ensure you are strengthening your competitive advantage, improving efficiency and maximizing the value of your investments. Huron's post-production experts work side by side with you to ensure you continue to scale your technology capabilities, take advantage of new features and functions, and reduce costs as you grow.
Technology Partners
Oracle

Enable your transformation with technology solutions designed for your organization.

Learn More

Workday

Align business objectives, processes and workflows to activate solutions tailored to your specific needs.

Learn More