Education
IT Strategy
Legacy technologies and suboptimal IT functions stifle effectiveness. Develop more efficient service delivery and support models by aligning IT as your strategic partner.
Featured Insights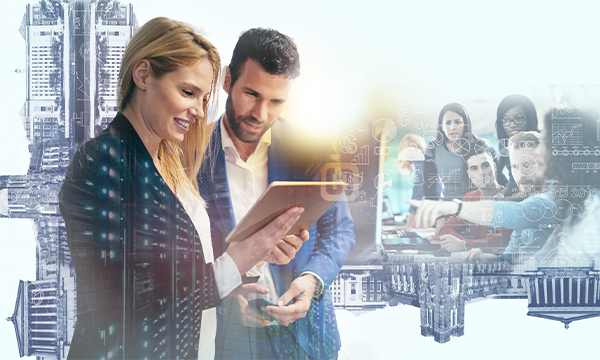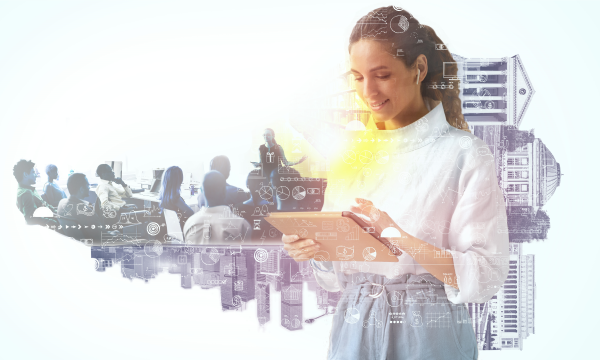 How We Can Help

Transform Service Delivery With Cloud ERP

Transform Service Delivery With Cloud ERP

To sustain your competitive advantage, you need to continuously evolve your business, and adopt administrative systems that can evolve with you. Huron helps institutions determine the right time to move to the cloud, define the scope of deployment, identify the resources needed for the program, select the best Cloud ERP solution that meets your unique needs, and develop the business case for change. Huron's extensive industry and technical experience can accelerate your technology transformation and maximize your return on investment.

Quick Links:

Financials | Human Capital Management | Student | Oracle | Workday

Improve Productivity and Efficiency

Improve Productivity and Efficiency

A sustainable plan for performance improvement starts with a thorough assessment. Huron's IT assessments leverage a structured and proven approach that draws upon industry knowledge and deep industry and functional expertise to establish strategic, tactical and actionable recommendations for you, enabling you to take action immediately. We help an organization's IT function improve its efficiency and effectiveness through strategic prioritization, stronger governance, optimized operations and aligned management.

Strengthen Security Protocols

Strengthen Security Protocols

A data breach can diminish confidence in an institution's management of its data. Protect your organization's reputation and sustain trust by building a data security program capable of withstanding ongoing threats. Huron experts help you design modern security and compliance programs that enable enterprisewide cybersecurity strategies and meet the demands of today's students, patients, faculty and staff.

Enable Collaboration With Governance

Enable Collaboration With Governance

In an increasingly customer-centric environment, aligning governance is an imperative. A structured governance model is critical for successful collaboration between the IT organization and its internal customers. Huron helps you establish the processes needed to guide formal decision making, drive stakeholder engagement and encourage enterprisewide transparency and accountability to create a high-performing IT organization.

Reduce Costs and Advance Your Mission

Reduce Costs and Advance Your Mission

Education institutions are faced with competing priorities as they strive to advance their mission. Through improved transparency and deeper understanding of costs, IT organizations can establish a more sustainable model. Huron professionals help you better manage the cost of IT and align investments with institutional strategic priorities. Our approach includes a comprehensive analysis of the institution's IT spend and expert guidance for identifying broad cost reduction opportunities and employing funding strategies to advance institutional objectives.

Optimize IT Service Delivery

Optimize IT Service Delivery

The most effective institutional strategies are built on a strong Information technology (IT) foundation as IT continues to play a vital role in advancing the institution's mission. Huron understands what it takes to continuously improve, deliver and support high-quality IT services. By leveraging leading industry frameworks, our education experts provide a comprehensive view of the organization's capabilities and opportunities along with a detailed action plan for achieving service delivery excellence.

Embrace Automated Intelligence

Embrace Automated Intelligence

Automation isn't simply about technology. It requires organizations to reimagine how work gets done. From robotic process automation and predictive analytics to machine learning and artificial intelligence, automation helps you increase productivity and improve the student and faculty experience. Huron supports leaders through end-to-end adoption, from defining your strategy and building a proof-of-concept to implementing process improvements and enabling staff. We help you identify use cases and build centers of excellence to effectively manage your investments long-term.

Prepare for Cloud Transformation

Prepare for Cloud Transformation

Moving your human resources, finance and student systems to the cloud and modernizing IT frameworks can enhance productivity, agility and focus. But preparing for change is complex and unique for each institution.

To prepare for change, plan ahead. Asking the right questions and creating a strategic road map and business case upfront forges a clear path — one that leads to greater returns, better user experiences and a solid foundation for growth.

Our team can help you evaluate processes, systems and structures; explore your data and reporting needs; and set a plan to accelerate your journey.