Finance Transformation
Build agility and resiliency in your finance function to stay ahead of disruption while elevating its role as a strategic partner in your organization.
Featured Insights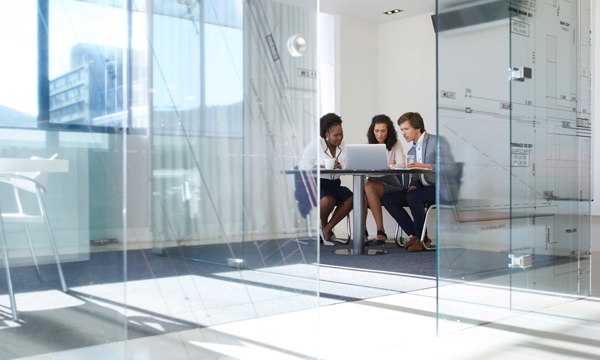 How We Can Help
Industries We Serve

Industries We Serve

Our financial transformation expertise spans a variety of industries, with proprietary methodology for the following:

Increase Organizational Alignment

Increase Organizational Alignment 

Equipped with the right culture, resources, internal structures and incentives to proactively respond to change, leaders can prepare their organization to succeed under any condition. Our experts work with leaders across industries to design the right operating model for you and align people, processes and goals in ways that enable your strategic vision, increase transparency, reduce costs, improve customer satisfaction and unify employees to achieve sustainable results. 

Quick Links:

Organizational Transformation | Organizational Design and Alignment | Change Management and Leadership

Plan for the Future With Agility

Plan for the Future With Agility

Businesses are increasingly more complex and change is constant, making planning for the future that much harder. From scenario modeling and long-range planning to budgeting and business unit planning, Huron's financial and technical experts provide guidance that seamlessly connects your entire organization — from finance, HR, sales and operations to each of your business units. We help you accelerate budgeting, planning, forecasting and reporting; drive predictable performance; and align the enterprise with strategy to achieve your business goals.

Manage and Drive Profitability

Manage and Drive Profitability

Understand the drivers and root causes of revenue and costs to maximize profits. Huron experts work side by side with you to understand your business drivers, improve financial decision making and turn insights into action for your business unit leaders. We help breakdown the complexities of cost allocations, providing greater transparency to those who can affect change to grow your business. Huron also works to integrate your customer data so you better understand the profitability of each customer relationship to provide them with the best products at the right time in their buying journey. 

Evolve Your Financial Close

Evolve Your Financial Close

With changing business and compliance requirements, the need for flexibility while maintaining speed and accuracy in your close financial process is imperative. From financial consolidation and close to account reconciliation and tax reporting processes, Huron's financial and technical experts have deep experience across industries and proven methodologies to help you find the right solution for your organization. 

Improve Liquidity and Performance

Improve Liquidity and Performance

Power your business through its next stage of growth or transition to meet market demand. Huron experts provide a breadth of support for liquidity management, performance improvement and critical transactions. We work with you to assess strategic alternatives, review and negotiate financing agreements, and implement strategies for improving liquidity and performance while building stakeholder support. We also help you put that strategy into action, brokering opportunities through our investment banking services and advising you along the way.

Quick Links:

Modernize Your Core Technology Applications

Modernize Your Core Technology Applications

The technology that powers your business sets the pace for your digital transformation. Huron aligns technology with strategy to enhance your agility and competitive advantage. Our experts work side by side with you and our technology partners to implement analytics and administrative systems that comprise the infrastructure that enables future growth and innovation. 

Quick Links:

Financials | Enterprise Performance Management | Supply Chain & Procurement

Embrace Automation and Analytics

Embrace Automation and Analytics

Design, develop and build programs that enable data-driven financial decision making by utilizing data visualization platforms, predictive analytics, robotic process automation (RPA), artificial intelligence (AI) and machine learning (ML). Our analytics and automation experts help organizations gain visibility into their financials, streamline operations and build the digital workforce necessary to support growth.

Quick Links:

Deploy Effective Change Management

Deploy Effective Change Management

With the disruption taking place across industries, change is necessary for long-term viability. To effectively respond, you must transform your organization's perception of change management from an episodic solution to an ongoing strategy. With the help of Huron's experts, leaders can adopt a proactive approach to organizational design to thrive on change and strengthen their culture while supporting stakeholders along the way. Our strategies and tactics intentionally address the people side of transformation, ensuring enterprisewide adoption and long-term sustainability.  
Technology Partners
Oracle

Enable your transformation with technology solutions designed for your organization.

Learn More

Workday

Align business objectives, processes and workflows to activate solutions tailored to your specific needs.

Learn More

Anaplan

Unlock enterprisewide insights to support decision making using planning, forecasting and scenario management solutions.

OneStream

Take advantage of process automation, integrated reporting and robust data integrations to reposition the finance department as a strategic business driver.
Contact an Expert
Don Davis

Managing Director

Neera Gupta

Managing Director

Andrew Laws

Managing Director

Larry Hagenbuch

Managing Director

Rich Schmitt

Managing Director

Jim Nugent

Managing Director
Subscribe
Receive the latest insights and news from Huron's transformation experts.